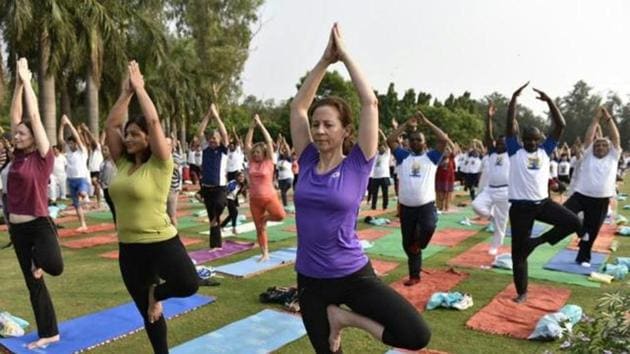 Gifts and gratitude: Mumbai colleges go all out for their non-teaching staffers
Colleges are holding workshops, events to show their employees that they care.
UPDATED ON MAY 08, 2017 09:54 AM IST
An educational institution's excellence depends on the quality and dedication of its teachers, but an institute can concentrate on academic goals only if it has a good administrative backup.
Mumbai colleges are going out of their way to appreciate the contribution of their administrative staff - the people who look at the finances, run the canteens, clean the premises and ensure that the teachers can conduct their classes without hassles. Colleges are especially looking at the work done by class IV employees - peons, cleaners, and laboratory attendants.
There are two ways of looking at this new interest in the lives and welfare of non-teaching staff: the institutes are showing their appreciation to their own employees, and in the process they are teaching students about the dignity of labour.
Many colleges have organised a series of events and workshops for their staff. At Kandivali's KES Shroff College, the management organises a "Gratitude Day" especially for their class IV employees every year. "Our students respect everyone, from the watchman at the main gate to the principal. On gratitude day, our students organise a fun-filled day for all the class IV employees, with presents for them and their family members," said Lily Bhushan, principal of the college. She added that this event has been organised by the college for the past few years at the beginning of every academic year.
A similar event, "Appreciation Day", is conducted by the students and management of St Andrew's College in Bandra every year. The management of Mulund College of Commerce (MCC) conducts English speaking and writing classes for their Class IV employees during the summer holidays. "Since they get free time only during summer holidays, we try to conduct skill-development classes for them in the vacations. This year we'll be conducting communicative English classes," said Parvathi Venkatesh, principal of the institute.
With a large number of city colleges conducting certificate programs for students and upgradation programs for their staff members, many have also started considering special workshops or day-long events for their non-teaching staff members. R A Podar College in Matunga has been conducting wellness programs for their non-teaching staff for the past nine years. "The non-teaching staff members are large stake holders in our college. It is important to educate them and take care of their mental and physical well being as well. Recently, we organised a 10-day life skills program wherein a counsellor conducted sessions on verbal skills, body language, effective communication, etc," said Kavita Jajoo, vice principal of the institute. She added that previously, the Internal Quality Assurance Cell of the institute has also organised a Financial Health Care workshop for all their employees where they were taught about savings, investment and compounding as well.
Close