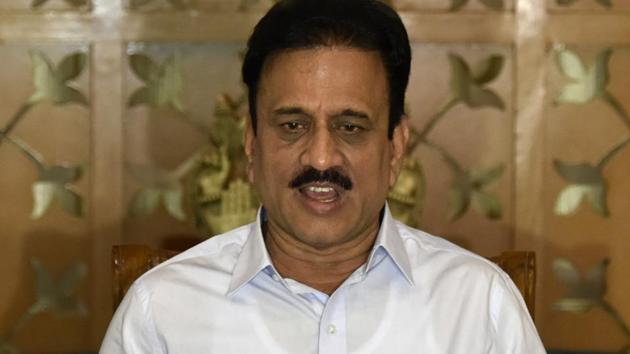 Gun in hand, Maharashtra minister joins search team to kill leopard
In a video being played on Marathi news channels, the minister, with a revolver in hand, is seen participating in a search operation for a leopard at Chalisgaon of Jalgaon district
UPDATED ON NOV 28, 2017 11:40 AM IST
Senior BJP leader and medical education minister Girish Mahajan is again in the news for wrong reasons.
In a video being played on Marathi news channels, the minister, with a revolver in hand, is seen participating in a search operation for a leopard at Chalisgaon of Jalgaon district of north Maharashtra.
Mahajan said the man-eater leopard was sighted 400ft away from his convoy, after which he decided to go after him.
The incident took place on Monday. Mahajan joined a team of forest and police personnel who were permitted to shoot the animal at sight for killing people. "The leopard has killed five people in the district in the past one-and-a-half months. On Monday, I visited the families of the people killed by the leopard. On my way, the forest officials sighted the leopard and so we decided to chase it down. Being a legislator and guardian minister of the district, I wanted to participate in the operation, instead of sitting safely in my car," Mahajan told HT.
The leopard, however, managed to stay out of sight of the search team.
Mahajan, a five-time BJP MLA, is considered to be a close aide of chief minister Devendra Fadnavis. He is also the guardian minister of Jalgaon, his home district.
The senior minister is no stranger to controversies. Earlier, he got flak for attending a function meant for children with hearing and speech disabilities, with revolver tucked to his waist. He also reportedly attended the wedding of a relative of underworld don Dawood Ibrahim earlier this year.
Recently, he came under fire from women activists and opposition parties for advising a sugar factory to name liquor brands after women for higher sales.
Close