In Mumbai: KEM, Sion hospitals to beef up security in the wake of attacks on doctors
Hindustan Times |
, Mumbai
Sadaguru Pandit
Mar 20, 2017 09:49 AM IST
Dr Avinash Supe, director, medical education and dean at KEM — a civic hospital — said they sent municipal officials a proposal to audit the security at the city's four medical colleges
After doctors at Lokmanya Tilak Municipal General Hospital and Medical College wrote to Dr Suleiman Merchant, the hospital dean, threatening to stop work till security was beefed up, the hospital said it would hire more guards and get more CCTV cameras.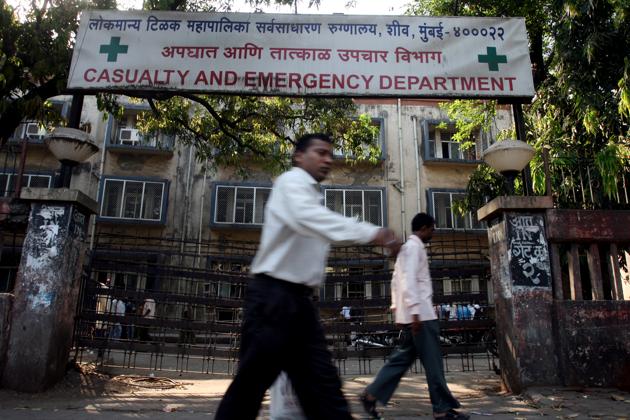 More than 300 resident doctors said their decision to not attend to patients was a unanimous one, and their central body, Maharashtra Association of Resident Doctors (MARD), did not take a call on the issue. MARD has demanded extra security from Mumbai police to protect on-duty doctors.
"With the recent increase in attacks on government doctors and the inability of existing security arrangements to protect us, we are unable to work. We are unable to concentrate on our duties and this might lead to further negligence. Thus, owing to safety concerns, for our lives and the patients' lives, we are stopping work till satisfactory arrangements are made for the safety of doctors," said the doctors in the letter.
Dr Merchant said they are in the process of establishing stricter protocols to prevent such incidents.
"Fast-tracking the creation of new security posts, filling vacant posts and establishing more CCTV cameras is in progress," he added.
"The issue is that 70% of posts for security personnel are filled by women. We need more male guards. Secondly, three constables from Sion police station are stationed at the hospital to register medico-legal cases, but they rarely intervene in patient-doctor scuffles,' said a resident doctor from the hospital.
Dr Avinash Supe, director, medical education and dean at KEM — a civic hospital — said they sent municipal officials a proposal to audit the security at the city's four medical colleges.
"The audit will look at the number of gates, sensitive wards and current number of security guards. We have asked for security and hopefully, the proposal will be cleared soon," said Dr Supe.
Read
Mob attacks doctors, nurse after death of critically ill patient in Mumbai
Maharashtra to increase security for docs, restrict number of relatives visiting patients