In Mumbai: Petition filed in Supreme Court for NEET question papers in Urdu
A writ petition has been filed in the Supreme Court (SC) against the central government's decision to not conduct the National-Eligibility-cum-Entrance-Test (NEET) in Urdu. The court is likely hear the plea next week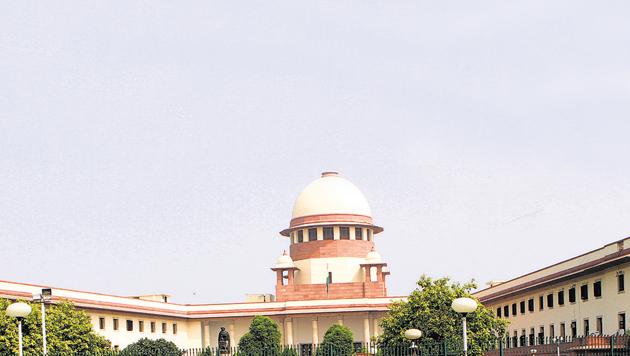 Updated on Feb 18, 2017 12:48 AM IST
A writ petition has been filed in the Supreme Court (SC) against the central government's decision to not conduct the National-Eligibility-cum-Entrance-Test (NEET) in Urdu. The court is likely hear the plea next week.
NEET holds the key to medical and dental colleges across the country, and all health science courses in the state. This year, the Central Board of Secondary Education (CBSE) has decided to conduct NEET in 10 languages including English, Hindi, and Marathi. However, the list doesn't include Urdu, which serves as the medium of instruction for hundreds of junior colleges across the country.
The petitioner — Students Islamic Organisation of India (SIO) — pointed out that the government has included Gujarati, Kannada, Assamese and Oriya in its list of the languages that the papers will be available in, even though they have fewer takers than Urdu. "It appears to be a case of selective discrimination, as Urdu has been arbitrarily and unreasonably left out. A large number of students study science in Urdu medium junior colleges in states such as Maharashtra, Andhra Pradesh, Karnataka and Telangana. The National Council for Educational Research and Training (NCERT) even provides class 11 and 12 books in Urdu," said Syed Azharuddin, national secretary, SIO.
In Maharashtra, an estimated 15,000 students from around 168 Urdu-medium junior colleges will appear for the Higher School Certificate (HSC) examinations in the science stream. Following persistent demands from students, the governments of Maharashtra and Telangana had requested the Union ministry to conduct NEET in Urdu as well, but to no avail.
Mohammed Ali Shaikh, public relations secretary, SIO (South Maharashtra), said, "The Urdu-medium students will now be forced to take NEET in an unfamiliar language, in which they have not studied physics, chemistry and biology. It's a severe problem, considering the fact that NEET is now the only door for medical education in the country. By not including Urdu, the government has effectively shut that door on many deserving students."
In 2013, a three-member division bench headed by Justice Altamash Kabir had directed the CBSE to conduct a supplementary NEET paper in Urdu, after Ansari Mahin Fatema, a medical aspirant from Beed, urged the court to include the language as a medium of examination. However, the court had made it clear the decision was only for the year 2013 and meant only for those students who had opted for Urdu as the language of answer while applying for the 2013 examination.
READ MORE
From 2018, single exam for engineering and architecture across India
Medical admissions in Gujarat to be given on pro-rata basis under NEET: Govt
Close Story