Jet Airways to resume its pets transfer service in June
Updated on Apr 04, 2018 01:26 PM IST
Jet Airways had the facility earlier but stopped the service in June 2017 owing to issues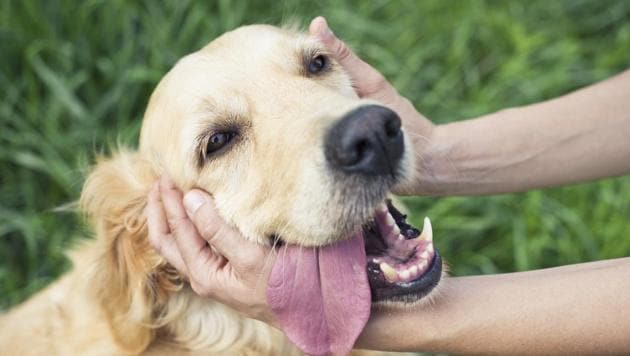 Hindustan Times |
Neha LM Tripathi
Giving pet owners a reason to rejoice, Jet Airways will become the third airline in the country with a facility to transfer pets as cargo.
Jet Airways had the facility earlier but stopped the service in June 2017 owing to issues. Airline officials said that there is a lot of demand to transfer pets. Currently, Air India and SpiceJet offer pet transfers.
Jet Airways spokesperson said,"The difference from earlier acceptance is that, we have restricted movement of pets if it involves transshipment. Therefore, to minimise and ensure that pets are not exposed to undue stress during transit, no pet transfer will take place from one flight to another flight."
Pet owners and relocation centres have welcomed the move. The number of pet transfers has been increasing by 30% annually over the last two years. Passengers wanting to relocate their pets will however be able to book them only on direct flights.
Devyani Jadhav, co- founder of PAWsome, the only registered domestic relocation agency in the country, said, "Getting an additional airline to transfer pet is a blessing for all the pet owners and lovers. We typically transfer around 10 pets to and fro international destinations. The number increases to around 30 pets for domestic transfers."
While cost of a pet transfer varies and depends on the size of the animal, the space they occupy, the cost of a crate which is purchased by the owner and the travel distance. On an average, a small-sized pet transfer costs around Rs5,000 while the transfer of a large animal like a Labrador dog costs around Rs12, 000 to Rs14,000 that excludes the cost of a crate, which is not less than Rs12,000 for a large animal.
Taking care of your pets
- Carriage of pets require special arrangements from the time a booking is made by its owner/customer at origin station. The staff at these origins are trained to ensure that the crate which is used, documentation and general condition of the animal are in accordance with the rules and regulations stipulated in the International Air Transport Association (IATA) Live Animal Regulations Manual.
- In addition, staff are also trained to monitor and manage movement from cargo warehouse to aircraft bay prior to loading into aircraft and arrival formalities. Controls on the operations are the most critical area where it is ensured that the pet is handled with care to avoid shocks to animals when they are at in an unfamiliar atmosphere.
- Passengers will be informed of the destination formalities specifically for international carriage into India.