Loans get more expensive as banks raise interest rates
SBI, the country's largest lender, increased MCLR by 10 basis points (bps) across tenures with effect June 1.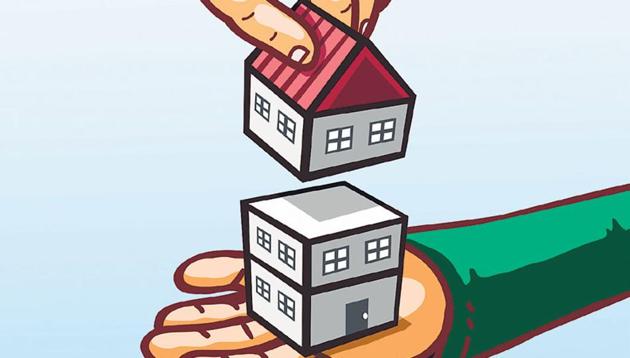 Updated on Jun 02, 2018 12:44 PM IST
Hindustan Times | By Vivina Vishwanathan
, Mumbai
Home, car and personal loans are now more expensive as top banks like State Bank of India (SBI), Punjab National Bank (PNB), Union Bank of India, Kotak Mahindra Bank Ltd, Allahabad Bank, ICICI Bank and housing finance company , HDFC, on Friday increased their lending rates — the marginal cost of funds based lending rate or MCLR. The rates were increased by 5-20 basis points for both short-and-long-term loans.
The MCLR is the benchmark lending rate for all new loans, and banks are not allowed to lend below it. One basis point is one-hundredth of a percentage point.
SBI, the country's largest lender, increased MCLR by 10 basis points (bps) across tenures with effect June 1. The one-year MCLR is up from 8.15% to 8.25%. This is SBI's second MCLR hike in four months and comes after the bank increased interest rates on fixed deposits of select tenure by up to 25 bps. For the one-year FD of up to ₹1 crore, the bank's interest rate is 6.65%, up from 6.40% earlier. PNB raised its interest rate in four MCLR brackets — the six-month, one-year, three-year and five-year ones — by 5-10 bps. PNB's one-year MCLR is 8.40% compared to the earlier 8.30%. The bank has also increased its base rate by 10 bps, from 9.15% to 9.25%. The one-year MCLR at Union Bank of India, Kotak Mahindra Bank Ltd and Allahabad Bank are at 8.45%, 8.90% and 8.35%, respectively.
Housing Development Finance Corp. Ltd, one of the largest lenders in the country for home loans, also raised its lending rate by 10 bps, effective June 2.
The lender will now give home loans at 8.50% onwards, compared to 8.40% earlier . ICICI Bank Ltd, the largest private sector bank, increased MCLR by 10bps, one-year MCLR up from 8.30% to 8.40%.
How will this affect you?
Banks generally lend on a one-year or six-month MCLR, usually with a spread. For instance, SBI offers loans above ₹30 lakh and up to ₹75 lakh on a one-year MCLR plus a spread of 35-50 bps.
This means the effective interest rate on a loan would be 8.60 % to 8.75%. On a ₹50 lakh loan for 30 years, a 10bps increase from 8.5% to 8.6%, would mean a monthly EMI rise of ₹355 a month.
"Bond markets indicate that liquidity is tight in the system, which is resulting in a marginal increase in lending rates by banks," said Ashutosh Mishra, a banking analyst at Reliance Securities Ltd.
"The outlook on rates will depend on next week's monetary policy announcement." The increase in the cost of funds also reflects on the increase in lending rates. "Banks don't move lending rates based on temporary aberrations in liquidity. Generally, such interest rate moves factor in a medium-term view. Also the MCLR formulae factors in higher deposit rates," said Krishnan ASV, Lead Analyst, SBICap Securities. The rising interest rate is here to stay. If you are planning to take a loan, you will have to shell out more. However, if you are looking to invest your money in a fixed deposit, you will now start getting a higher interest rate.
Close Story