Maharashtra government issues do's and dont's to beat the heat wave conditions
Published on Mar 30, 2017 10:45 AM IST
The state government issued an advisory for citizens to help deal with the heat wave-like condition in Maharashtra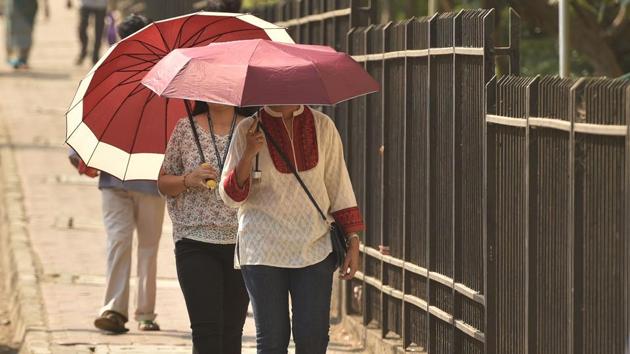 With parts of Maharashtra facing heat wave conditions, the state government on Wednesday issued a list of do's and don'ts for residents to help fight the above-40 degree Celsius temperatures.
People have been asked to avoid stepping out in the noon, abstaining from alcohol, soft drinks, tea and coffee, avoid a high-protein diet and take cold water baths, among other things.
State health minister Deepak Sawant, who issued the advisory, said that district level dispensaries and hospitals had been equipped to take care of ailments that may go up with the heat wave like conditions and that a toll free helpline — 104 and 108 — had been launched.
"We have issued the advisory so that citizens exercise caution. There is no cause for concern as all district level hospitals have been asked to remain prepared to deal with accidents and health ailments caused due to heat wave conditions,'' said Sawant.
The advisory states that people should avoid a high-protein diet and stale food besides alcohol, as the this reduces water content in the body. It has also asked people to also not keep children and pets in parked cars for long.
Malegaon in North Maharashtra had recorded the highest temperature at 43.2 degree Celsius on Wednesday, though the Indian Meteorological Department (IMD) recalled the record day temperature it had issued for Bhira, 100km from Pune, a day earlier. IMD has said that the warm condition will continue until April 1 in Vidarbha and north central Maharashtra.
State advisory
What to avoid
Stepping out between 12pm and 3pm in the afternoon
Alcohol, tea, coffee, soft drinks, as it reduces water content in the body
High-protein diet and stale food
Keeping kids, pets in parked cars
What to do :
Drink enough water even if you are not thirsty
Wear loose and comfortable clothes
Wear glares, caps, umbrellas, chappals
Carry water while travelling, have cold water baths
Keep pets and domestic animals in shade
Visit a doctor if you feel weak
READ MORE
46.5 degrees Celsius recorded in Maharashtra town is wrong: IMD
Personalise your news feed. Follow trending topics