Maharashtra government order to save wetlands: List those larger than 2.25ha by September
Published on Jul 15, 2017 11:05 AM IST
Mumbai city news: The list will help the state classify them and ensure their protection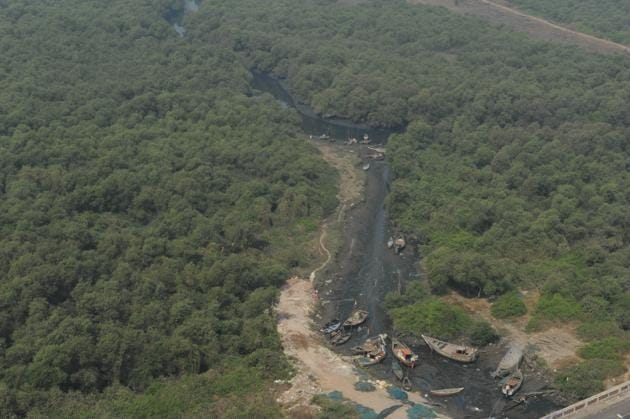 The state government has asked all districts to identity every patch of wetland more than 2.25 hectares (ha) in size by September.
Wetlands are areas temporarily or permanently covered by water, depending on the season.
Natural wetlands comprise creeks, estuaries, marshes, riverbanks, seashores, backwaters and coral reefs; manmade lakes, reservoirs and dams are also wetlands. A national wetland atlas developed by the Union environment ministry shows Maharashtra — spread across 3.07 lakh sqkm — has wetlands on 3.30% of its total geographical area, one of the lowest in the country.
In February, the SC had directed all states to develop an inventory of wetlands, to protect them better. The Bombay HC, in August last year, asked the state to create a grievance redressal body after NGO Vanashakti filed a plea. During this hearing, the HC asked that a panel headed by the Konkan divisional commissioner be formed to monitor the implementation. At the committee's most recent meeting in June, the Konkan divisional commissioner asked all state districts for details of wetlands larger 2.25 ha, by September. "This inventory will identify wetlands. Once done, we can classify them and provide more protection," said Jagdish Patil, the Konkan commissioner. "They (wetlands) are important biodiversity spots, as they are breeding centres for birds and other animals. The survey is underway and once it is completed, some areas can be opened up to tourists and students for educational surveys or as biodiversity hotspots," Patil said.
"Despite being a coastal state, the rate at which wetlands are disappearing is a matter concern. Only the court orders are protecting them," said Stalin D, director, Vanashakti, member of wetland committee.
Before this directive, the state had mapped 320 wetlands in forest areas across 25 districts and was in the process of documenting wetlands more than 500 ha in size.
Personalise your news feed. Follow trending topics