Maharashtra will be USD 1 trillion economy by 2025: Fadnavis
The CM hopes that the state can grow at the rate of 15% each year.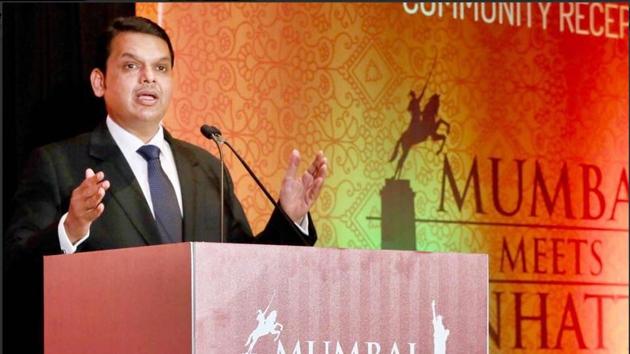 Updated on Jun 19, 2018 11:46 AM IST
Ahead of the 2019 polls next year, chief minister Devendra Fadnavis made an aggressive pitch to investors of the United States of America during his three-country trip last week.
At a meeting with Morgan Stanley, financial services and investment bank in New York, Fadnavis presented the Maharashtra's growth story, pointing out that his government's infrastructure spending in Mumbai, the 702-km long Mumbai-Nagpur super communication highway, farm sector and land reforms, and the state's share in foreign direct investment (FDI) would push the state into the trillion dollar economy club by 2025. The CM hopes that the state can grow at the rate of 15% each year so that it constitutes 20% of the country's estimated gross domestic product (GDP) by 2025.
"The CM's vision is that Mumbai is the gateway to Maharashtra and therefore needs to be in a good shape. This thought process is polar opposite to that held by the previous administration," said a press release from Morgan and Stanley. The release said under Fadnavis's leadership, Mumbai was witnessing a sea of changes. Fadnavis also presented the Mumbai-Nagpur super communication highway as a game-changer that would bring prosperity to the state's hinterland, saying 93% of the land acquisition was complete.
"Maharashtra has become one of the rare states where farm land can be purchased for non-agriculture purposes, setting the stage for land consolidation in the farm sector as well as exodus of marginal farmers into industrial and service sectors," the release said.
The state is counting on growth in service sector to reach USD 1 trillion mark. Agriculture accounts for 11% of state's GDP but employs 50% of work force.
Close Story