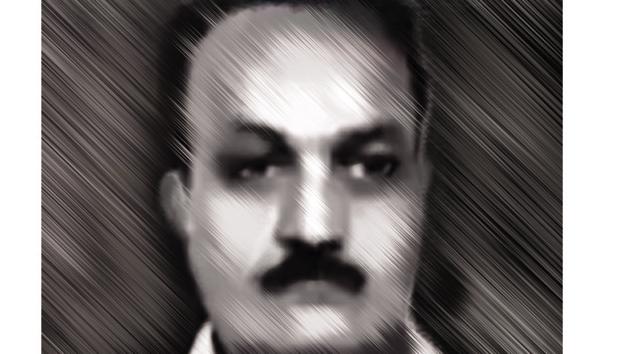 Malegaon blasts: I don't want publicity, but honourable exit, says Mujawar
Several cops who know him were not very complimentary about Mujawar, though none was willing to come on record.
PUBLISHED ON DEC 30, 2016 11:49 PM IST
Suspended police inspector Mehboob Abdul Karim Mujawar, who on Thursday made the sensational claim that two suspects in the 2008 Malegaon had been killed by the Maharashtra anti-terrorism squad eight years ago, has a chequered record, with several cases pending against him.
In fact several cops who know him were not very complimentary about Mujawar, though none was willing to come on record. Several alleged that Mujawar's so-called revelations, eight years after the event, were nothing but an attempt by the 58-year-old officer to pressure the government to withdraw corruption and criminal cases against him so that he could enjoy post-retirement benefits.
Mujawar, however, defended himself, saying that this was a fight to restore his honour before his impending superannuation in July 2017.
"If I had wanted publicity, I would have gone to the media. Instead I went to the court. I have been fighting for justice for the last eight years to drop all charges against me. I have lost everything in these years. What I want is an honourable exit when I retire from service," Mujawar, a Solapur resident, told HT.
He hails from a family of policemen -- his father, Abdul Karim, retired as a Police Sub Inspector (PSI), while his grandfather, a WW II veteran, had also served the Maharashtra police. Mujawar himself joined the Maharashtra police as a constable in 1978. He cleared the officer's examination in 1983 and was posted as a PSI in Satara district in 1984. Mujawar has two daughters and three sons and all of them are doctors.
"In my career of over 27 years, I have never worked under anyone," Mujawar boasted, while talking to HT. What he meant was that he always handled independent charge during his postings across five districts in the state, including a stint in the Protection of Civil Rights (PCR) branch at the DGP office in Mumbai in 2011.
A batch-mate of his from the police academy at Nashik, who recently retired as an assistant commissioner of police in Mumbai said his soft-spoken and easy manner was deceptive and did not reflect his true nature.
An additional director general of police, who was commissioner in Solapur, where Mujawar spent a substantial part of his career, said "I had a tough time in dealing with him."
In April 2009, Mujawar, his wife and daughter were arrested for allegedly trying to forcibly evict the occupants of a bungalow at Sadar Bazaar area of Solapur at gun point.
Afterwards, he was also booked under the prevention of corruption act. Mujawar claimed he was implicated in these 'false cases' as the ATS thought he knew too much about the Malegaon blast cases. "They tried to silence me by making out false cases against me," Mujawar alleged. He claimed that although he was reinstated in service in 2011, the ACB again arrested him in 2013 so as to stop his promotion. "If I was promoted as DySP, they would have to get permission from the government (and not the DGP) to prosecute me in corruption cases," he claimed. "And government would not have agreed to give sanction for prosecution," he added.
Read
Malegaon blast: Ex-cop claims 'missing' accused were killed by ATS 8 yrs ago
Close