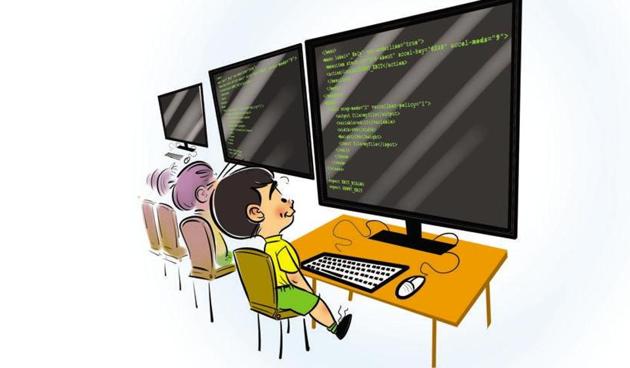 'Many schools don't list fees online, violating CBSE order'
In Mumbai, only 37% parents said schools had uploaded complete fee details on the website
UPDATED ON DEC 29, 2016 12:20 AM IST
Despite Central Board of Secondary Education (CBSE) orders, most schools haven't disclosed their fee structure on their websites, finds a survey. Around 63% parents from Mumbai said schools haven't displayed the break-up of fees and infrastructure-related details on their official portals.
The survey was conducted by Local Circles, a citizen engagement platform, in 10 cities to find out how many schools are complying with the CBSE circular issued on September 29, which mandates that they send fee details to the board and upload them on their websites.The circular said that the move was "a step towards bringing about transparency in the facilities provided by schools for the information of the board, parents, students and other stakeholders." The circular was issued after another survey by the same group had asked citizens about the need for schools to disclose their full financials. About 89% of respondents had demanded that this be prioritised.
Schools were asked to publish the complete bifurcation of monthly fees, admission fees, development charges and building funds, along with infrastructure and management details. The deadline, which was initially in November, was extended to December 15.
In Mumbai, only 37% parents said schools had uploaded complete fee details on the website. At least 25% parents said their child's school did not have a functional website.
The number of non-compliant schools was highest in Faridabad (100%), followed by Hyderabad (88%), Bangalore (78%), Gurgaon (85%) and Noida (75%). In Delhi, 57% parents said schools did not display the required information.
"The CBSE had asked for this information to be disclosed so parents know the exact break-up of fees and can compare it to past fees to see how much of a hike has been imposed," said Yatish Rajawat, chief strategy officer from Local Circles. "This was an important exercise as schools have been hiking fees indiscriminately."
According to media reports, 14,000 of 18,000 schools have sent the information to the board, but are unwilling to put it up on their website."We have uploaded the information on the link given by the CBSE but we haven't put it on our website," said Avnita Bir, principal, RN Podar School, Santacruz.
CBSE officials were unavailable for comment on Wednesday, despite repeated calls.
Read
CBSE asks schools to disclose info on fee structure, parents cheer
A step towards transparency: CBSE asks schools to disclose fee on website
Close