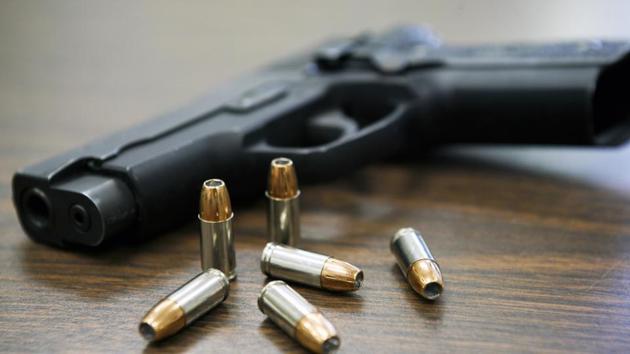 Masked men shot wine shop owner in Goregaon, say eyewitnesses
After killing Sajnish Singh Chavla, the killers quietly walked towards the railway station and no one dared to even touch them, witnesses tell cops
PUBLISHED ON JUN 19, 2018 01:08 AM IST
After killing 47-year-old wine shop owner Sajnish Singh Chavla in Goregaon (East) on June 10, his killers quietly walked towards the railway station and no one dared to even touch them, two eyewitnesses have told the police. The police have now started inquiring with shopkeepers situated along the road towards the railway station.
A police official said they have got a lead in the murder case and five teams from Vanrai police station are working on it, while the Mumbai crime branch is also conducting a parallel investigation into the case.
According to police, around 11.20pm on June 10, Chavla closed his wine shop situated near Virvani Industrial Estate in Goregaon (East) and was heading home along with his colleague Kamlesh Yadav, 35.
Chavla was carrying Rs4 lakh in a bag with him and after he had walked about 100 metres away from the shop, two men wearing masks approached them from behind. One of them took out a pistol and fired one round from point-blank range at Chavla from behind, while the other took the bag and both robbers quietly walked towards the railway station, said a police officer.
Yadav then called one of his men for help and the police patrolling van also reached the spot within five minutes. Chavla was rushed to a government hospital and was later shifted to a private hospital in view of his serious condition, but succumbed to his injury, the officer said.
"One of the accused was carrying a pistol so no one even came forward to catch them. Initially no one was even ready to inform the police about the culprit's description. After inquiring with several people we have finally got two eyewitnesses and the police have got some leads and a team has been working on it," he added.
The crime spot is not under CCTV surveillance and the police have scrutinised more than 15 CCTV cameras installed in the vicinity, but none in the area have captured Chavla's killers, the officer said.
The officer said someone close to Chavla was keeping a track on his movement and tipped off the robbers. The police have questioned more than 100 people, including employees of the wine shop and several others known to the victim, he said.
Vanrai police have registered a murder case based on the complaint filed by the victim's brother. Chavla was a resident of Goregaon (West).
Close