Mumbai citizen groups help retailers how to live without plastic
Hindustan Times |
, Mumbai
Sagar Pillai
Jun 24, 2018 01:33 AM IST
The state-wide plastic ban came into effect from Saturday.
Citizen's associations across Mumbai are doing their bit to ensure people make a smooth switch to alternatives to banned single-use plastic items.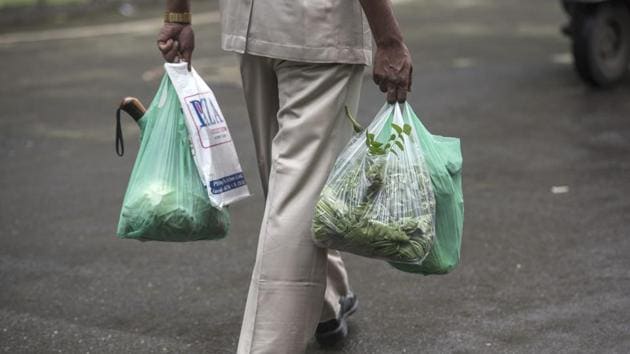 The state-wide plastic ban came into effect from Saturday.
Citizens' groups have met locals, shopkeepers and fruit vendors of their areas. They are coordinating with their respective ward officers to spread awareness.
Aftab Siddiqui, Bandra resident, said, "Our major concerns are road-side stalls. We visited them after the ban was enforced. Some of them have been using cloth bags for the past two months." However, most stall owners find it difficult to cope up with the ban as alternatives are costly.
Santosh Sharma, one of the stall owners at Linking Road in Bandra said, "We can switch to alternatives. But how to pack garments while transporting them? Plastic cover ensures that the garment is not damaged especially during the monsoon."
While Bandra residents visited several stalls at iconic shopping streets at Linking road and Hill Road, requesting them to stop using plastic and suggesting alternatives, residents of Chembur plan to distribute jute bags in some of the busiest markets there. Shivraj Pandit, Chembur resident, said, "We are looking for sponsors for this awareness campaign. The bags will be distributed among citizens in the market. We are also informing shop owners and fruit vendors about the alternatives to be used."
Meanwhile, some citizens took to Twitter complaining about the problems faced with BMC's toll free number for the plastic ban. The toll-free number 1800222357 is used by citizens for plastic pick-up. Sandeep Ohri tweeted on Saturday, "I am getting a recorded message from this toll free number that call can't be completed because of faulty connection."