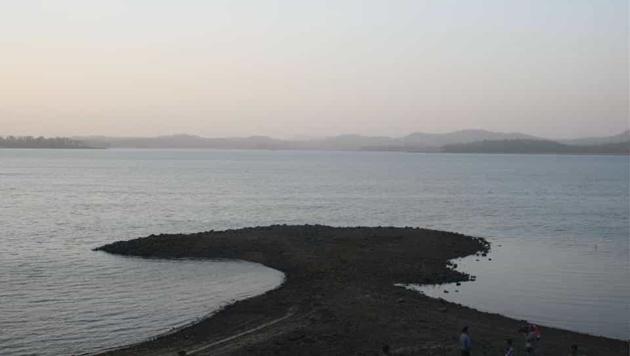 Mumbai civic body starts 10% water cut from today
The Brihanmumbai Municipal Corporation (BMC) on Wednesday declared a 10 per cent water cut across the city for residential, commercial and industrial purposes as well
By HT Correspondent
, Mumbai
UPDATED ON NOV 15, 2018 09:23 AM IST
The Brihanmumbai Municipal Corporation (BMC) on Wednesday declared a 10 per cent water cut across the city for residential, commercial and industrial purposes as well. The water cut would be in place with immediate effect, from November 15, after the civic chief approved the cut. This announcement comes in the backdrop of deficient rainfall that led to a less-than-adequate water stock in the dams and lakes that supply water to Mumbai. As of November 14, the civic body needs water for 278 days till the onset of the next monsoon, but currently has water for only 254 days, which is 24 days less than the requirement.
On October 3, Hindustan Times had reported that the seven lakes supplying potable water to the city have received 8 per cent less water than last year and so the civic body was likely to impose water cuts. The information about the imposition of the water cut was given to the civic standing committee in its meeting on Wednesday but no discussion was held as the meeting was adjourned owing to the death of union minister Ananth Kumar who died, earlier this week on 12 November.
The 10 per cent water cut in quantity and 15 per cent cut in supply duration will be imposed with immediate effect, confirmed a senior officer from the hydraulic engineering department, requesting anonymity. The officer added, "As of now, the 10 per cent water cut will be in place and we will also make sure to maintain the pressure level in elevated areas so that there is no complaint of water shortage. We had investigated about the earlier complaints of water cuts and found that they were individual problems and not because of the less water supply from the source and we have resolved those problems."
He also added that the water cut will be in place till further orders and every month the committee will be informed about the status of the lakes and then a decision would be taken accordingly.
As of November 14, the seven lakes that supply potable water have 10.95 lakh million liters of water (75.67 percent) which last year stood at 13.17 lakh million litres (91.94 percent) which is 16.27 per cent less water than last year. Till the water cut is in place, no new water pipeline proposals or widening of water pipelines will be considered by the civic body.
The civic body has also declared that the water cut will affect the Thane, Kalyan and Bhiwandi corporations till further orders. "This cut will apply to all the nearby villages who are supplied water through the BMC water pipelines," confirmed the officer.
Close