Mumbai hawkers beat up MNS worker with iron rods; party blames Congress leader
Published on Oct 29, 2017 01:17 AM IST
In response to the attack, about 10 MNS workers destroyed the wares of unauthorised hawkers in Dadar on Saturday evening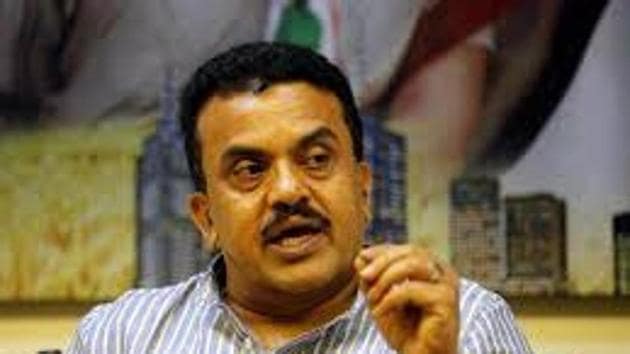 Hindustan Times |
, Mumbai
Eeshanpriya M S
Maharashtra Navnirman Sena (MNS) leader Sushant Malavade was grievously injured after a group of hawkers allegedly attacked him with iron rods just metres away from the Malad police station.
"When Malavade was walking towards the station, he was attacked by hawkers carrying iron rods, hockey sticks and sharp weapons. Malavade was hit on the back of his head and collapsed on the spot," said MNS secretary Sachin More.
"We are registering a case. Action will be taken," said Rajesh Pradhan, additional commissioner of police, North.
This incident led to a fight between the MNS and the Congress, which has been in support of hawkers since the civic body started its eviction drive against them two weeks ago. The MNS blamed Congress leader Sanjay Nirupam for inciting hawkers against the MNS, as hours before the alleged attack, Nirupam held a public meeting with Malad vendors.
More alleged that Nirupam enticed hawkers to retaliate against MNS workers.
"I spoke to hawkers in Malad according to a pre-planned schedule. MNS workers attacked hawkers as police remained bystanders and failed to protect the common man. If the Bharatiya Janata Party (BJP) government does not want to protect hawkers and tells policemen not to interfere, hawkers can defend themselves. I only told them to retaliate in case of an attack by the MNS. Why does the need to take the law into its own hands?" said Nirupam.
In response to the attack on Malavade, about 10 MNS workers destroyed the wares of unauthorised hawkers in Dadar on Saturday evening. "We overturned their handcarts and stalls, then left. That is when the cops arrived," said Santosh Sali, a party worker who headed the protest.
MNS leaders told reporters that repercussions of the attack on Malavade would be felt.
Personalise your news feed. Follow trending topics