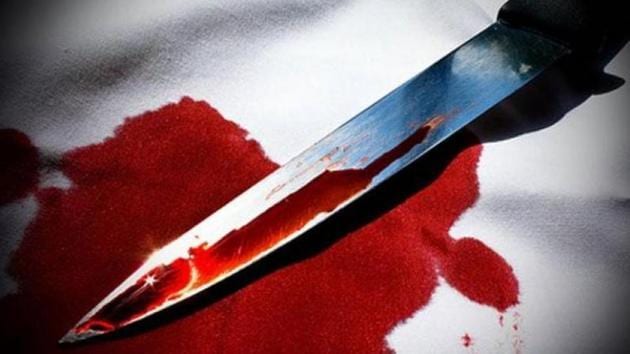 Mumbai man slits wife's throat after argument, stabs himself
He is currently being treated for self-inflicted injuries and has been booked by the Pant Nagar police.
UPDATED ON JUN 02, 2018 01:35 PM IST
The Pant Nagar police have registered a case of murder against a 45-year-old man who killed his wife on Thursday evening. Shivshankar Vishwakarma slit his wife's throat and then tried to commit suicide by stabbing himself. He is currently undergoing treatment for the injuries.
The incident took place around 6.45pm in Ramabai Colony at Ghatkopar. Investigations revealed that Shivshankar and his wife, Chandrakala Vishwakarma, 40, used to fight frequently over petty issues.
"Around 15 days ago, during a family gathering, Chandrakala told Shivshankar to stop fighting with her and abusing her over petty issues. Shivshankar was offended by his wife's conduct, and the two got into a fight on Thursday," said a police officer from Pant Nagar station.
"In a fit of rage, he slit her throat with a knife. He later stabbed himself in an attempt to commit suicide," the police officer said. Rohini Kale, senior police inspector, Pant Nagar police station, said, that a murder case had been registered under sections 302 (punishment for murder) and 309 (attempt to commit suicide) of the Indian Penal Code (IPC).
Close