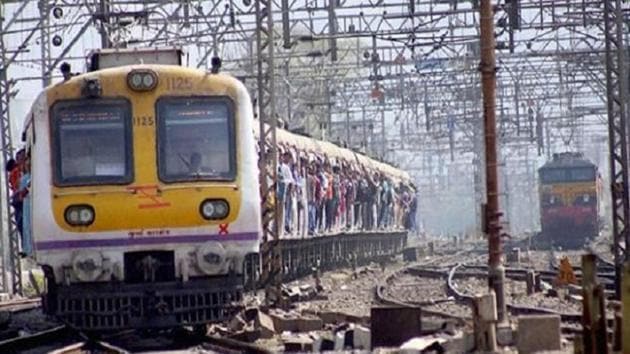 Mumbaiites, your train travel time between CSMT and Panvel is set to reduce by 15 min
The CR will soon increase the speed of local trains between Mankhurd and Panvel to 105kmph from the current 80 kmph
Hindustan Times | By Aroosa Ahmed
UPDATED ON APR 04, 2018 02:38 PM IST
Your travel on central railway's (CR) Harbour line from Chhatrapati Shivaji Maharaj Terminus (CSMT) to Panvel is all set to get faster by 15 minutes, as the CR will soon increase the speed of local trains between Mankhurd and Panvel to 105kmph from the current 80 kmph.
Currently, it takes about one hour and 20 minutes to reach CSMT from Panvel. "The proposal to increase the speed of the train has been sent to the headquarters. After the approval, it will be inspected by the commissioner of railway safety. It will then be implemented," said SK Jain, divisional railway manager, CR.
According to officials, increasing the speed of the local train between CSMT and Mankhurd stations is not feasible, as the two stations are not very far away to ply trains at a high speed.
The railways are looking to introduce the Bombardier-made local trains on the Harbour railway as well. The much awaited Goregaon- Andheri extension of harbour Railway on Western Railway was introduced on Sunday. Forty-nine local train services were introduced between Goregaon and CSMT.
MONSOON-READY
The BMC identified 36 locations on the central railway network to clean the drains ahead of the monsoon
The railways, in their reply, said they have identified 76 locations and have already cleaned 50 spots
The railways, along with BMC, will do their first joint inspection on April 7
1,000-KV water pumping machines will be placed outside Kurla station
The CR also plans to launch a mobile application using which commuters can book a battery operated car (BOC) from railway stations
Currently, the BOC is operational at CSMT and will soon be introduced on Dadar and LTT
Close