Mumbai's heritage drinking water fountains can help reduce use of plastic bottles: Expert
Hindustan Times |
, Mumbai
Yesha Kotak
May 28, 2018 03:01 PM IST
Most of the pyaus around the city came up more than a century ago
Sitting under the tree next to Bai Mancooverbai Ardon Pyau, which was restored two years back, Chandrakant Mane and his friends recollect a time when there was no packaged drinking water and people coming to Horiman Circle Gardens would have water from a matka (earthen pot) filled from the bawdi (well).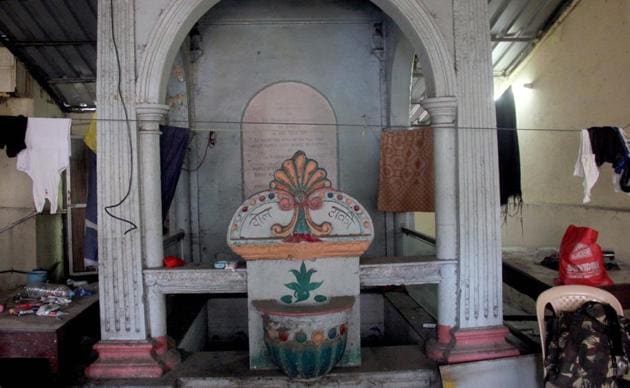 Even today, when people wash their feet or hand with the water that flows from the tap provided by Brihanmumbai Municipal Corporation (BMC), they object to it. The well water was declared contaminated and unfit for drinking by the BMC a few years ago. Passersby are instead provided with drinking water at the same spot, but by a municipal tap.
"Earlier, philanthropy meant providing water to the needy. Then came a time when people started purchasing mineral water from the stores and fewer people would gather at the bawdi," said Mane, who is a driver by profession.
Rahul Chemburkar, a conservation architect and partner of Vaastu Vidhaan Projects, says that pyaus would have come up as a necessity around 150 years back because piped water systems in public spaces was uncommon then.
READ: Mumbai's neglected drinking fountains are getting facelifts
"Drinking water wasn't a commercial commodity in those days, but now it is. However, while we are reviving pyaus as a cultural heritage, it can be taken a step further and used to dispense drinking water, which could help reduce the use of plastic bottles," said Chemburkar, who earlier restored the Keshavji Naik fountain in Masjid Bunder and is currently working on three other projects.
An official from the BMC's heritage department considers the revival of pyaus as a 'coincidence' to the plastic ban imposed by the state government.
"In Europe too, the authorities thought that having water fountains at prime locations would help cut down on the use of plastic. We can try replicating a similar model once most of these pyaus are in place, which would help bring down the buying of plastic bottles" said the official.
London's mayor Sadiq Khan earlier announced a similar water-fountain scheme to combat the use of plastic.