Mumbai's Mithi and Raigad's Patalganga are among country's 38 most polluted rivers
Mar 16, 2018 11:34 AM IST
The list includes Damanganga in Daman, Diu and Dadra and Nagar Haveli, Yamuna, Sabarmati in Gujarat, Jhelum in the Kashmir valley, among others
Mithi in Mumbai and Patalganga in Raigad are among the country's 38 most polluted rivers, according to a list submitted by the Union environment ministry in the Lok Sabha last week.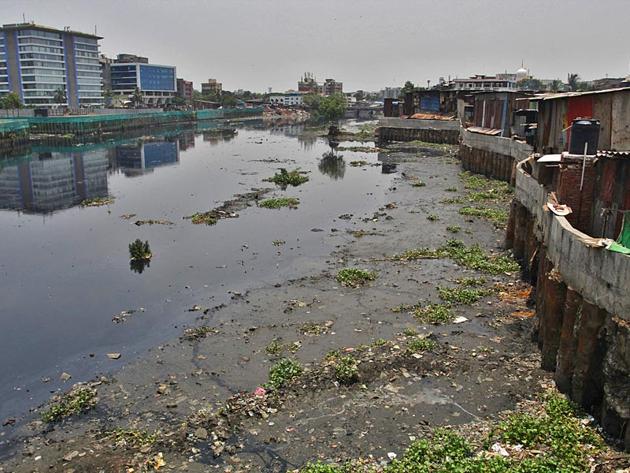 The water quality of 253 rivers was monitored by the Central Pollution Control Board (CPCB) between 2013 and 2017. The study recorded the contamination in rivers across 21 states and union territories using the chemical oxygen demand (COD) standard — a parameter to assess chemical contamination. COD levels in Mithi and Patalganga were well above the 250 milligram a litre, which is the accepted limit.
Other rivers in the list include Damanganga in Daman, Diu and Dadra and Nagar Haveli, Yamuna, Sabarmati in Gujarat, Jhelum in the Kashmir valley, Bhima, Narmada, Betwa, Kaveri and Damodar in West Bengal.
Officials from CPCB said they were looking at pollution abatement measures in each state. "At Mithi and Patalganga, a combination of domestic sewage and industrial waste is responsible for the pollution, which is worsened by the population load and lack of sewage treatment facilities," said A Sudhakar, member secretary, CPCB adding that the study was done under the National Water Quality Monitoring programme, focusing only on chemical pollution in rivers.
"We have directed Maharashtra Pollution Control Board (MPCB) to submit a detailed action plan for both rivers in January. However, we have been informed that post a detailed discussion at the state chief secretary level, we will be receiving their response. We expect the plan over the next month," said Sudhakar.
Apart from Mithi and Patalganga, there are other rivers such as Wainganga, Godavari, Bhima, Krishna, Ulhas, Kundalika, Tapi, Girna, Panchganga, Nira, Bhatsa and Mula-Mutha, which are part of the top 100 most-polluted rivers in India. "The situation in Maharashtra is much better than other states but there is a lot of room for improvement," said Sudhakar.