Mumbai's Royal Opera House to finally host an opera
Jul 20, 2017 09:18 AM IST
Mumbai-born soprano Patricia Rozario and her musician husband Mark Troop will stage Il Matrimonio Segreto (The Clandestine Marriage), directed by Rehaan Engineer, on July 27 and 28
Since it re-opened in October, restored to jaw-dropping baroque splendour, Charni Road's Royal Opera House has hosted film screenings, art discussions, dance performances, plays, even photo shoots.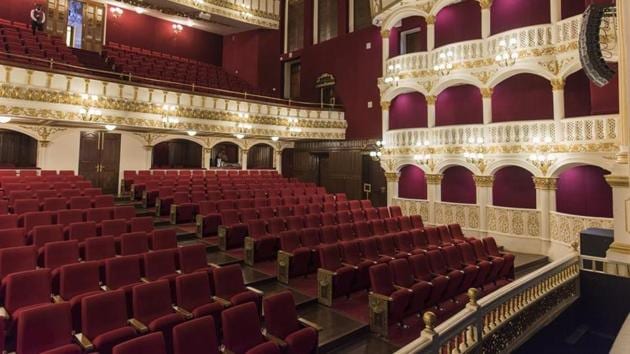 What it hasn't had yet is a full-length opera.
Stay tuned with breaking news on HT Channel on Facebook.
Join Now
That's set to change as Mumbai-born soprano Patricia Rozario and her musician husband Mark Troop stage Il Matrimonio Segreto (The Clandestine Marriage), directed by Rehaan Engineer.
The light, comedic two-act opera tells the tale of a rich father hoping to marry his daughter off to a poorer but higher-born man.
Read more: Insider's guide to... The Royal Opera House
The twist? The man prefers her younger sister, a woman already secretly married to her father's secretary.
The opera house opened in 1912 but had switched to screening films as early as the '30s before it closed in 1991.
"A local opera cast at a local opera house is like coming full circle," says Rozario.
It also completes a loop for the singer, who grew up in Mumbai during the last days of the opera house's cinema avatar before finding fame as a soprano abroad.
Over her many trips back home, Rozario set up Giving Voice Society, a project that offers training and encouragement to promising voices. Many of them, discovered in Shillong, Delhi, Mumbai and Goa, form the cast of Il Matrimonio Segreto. Two actors alternate for each of the six roles, with players from the Symphony Orchestra of India providing the music.
The conductor, however, is Danish. "This is an ideal opera for a beginner and a great opportunity to show people an art from that's not inherently present in their culture," says Maria Badstue.
Rozario, however, has bigger plans. "I want to do a Hindi opera!" she says.
Read more: Mumbai's Royal Opera House to reopen after 23 years