Mumbai to host its first moth-spotting nature camp
Jul 19, 2018 12:39 AM IST
The camp will be held in Karnala on July 21 and 22
If the idea of celebrating the moth insect seems novel, how about an entire nature camp dedicated to watching them? With National Moth Week being observed globally between July 21 to 29, the iNature foundation has organised Mumbai's first ever 'mothing' camp at the Karnala Bird Sanctuary.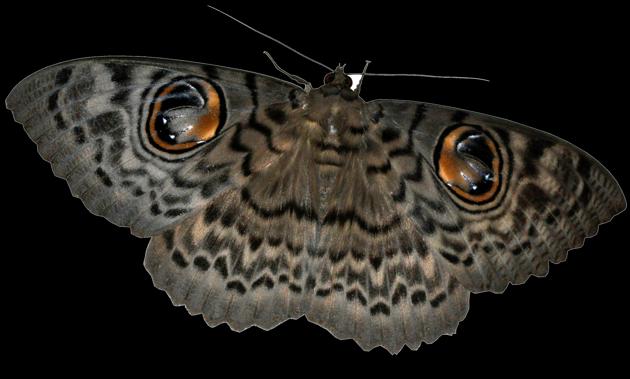 'Mothing' or moth-watching is becoming an increasingly popular hobby and area of study among photographers and researchers. Although moths have been classified under the Lepidoptera order which also includes butterflies, they have often been given less limelight than their colourful cousins. Globally, moth species outnumber butterflies 10 to one, and in India alone, there are about 10,000 species of moths.
Stay tuned with breaking news on HT Channel on Facebook.
Join Now
"Why would anyone want to celebrate a drab, dull and apparently damaging moth which we have been keeping away from our clothes with mothballs? Trust me, a mothing session would change this entire perception," said Subhalaxmi Vaylure, an entomologist and environmentalist, known as the Moth Lady of India who has also authored Field Guide to Indian Moths. She is also the organiser of the mothing camp.
"Butterflies are visual delight because of their vividness, they are very colourful and we are easily attracted towards them, but the world of moth is also very beautiful. We have not explored them and not much information is available about them. Hence, the event has been planned to increase awareness about them," Vaylure said.
In India mothing started in 2014 and since then moth enthusiasts have been growing year after year. The moth camp aims to encourage people to document moths in their region and share their findings on a common platform provided by the organisers.
"Moth camping has been planned at Karanla because it is a preserved area and our findings would be more authentic. Observing moths is a bit easier because all you just need to do is be awake and click their photos," said Isaac Kehimkar, an environmentalist.
"I don't know much about moths. But I will not miss the opportunity to observe them closely, that too in large numbers. Camping would also be weekend getaway, and a refreshing break as well," said Sridhar Nair, 37, one of the 15 people who has signed up for the camp.
As for the documentation, no expertise is required — just click the pictures and upload them, say the organisers.
Where: Karnala Bird Sanctuary
Date: 21-22 July 2017
Time: 3.00 pm (Day 1), 10.00 am (Day 2)
Group size: 15 people
Contact number: 9987013144