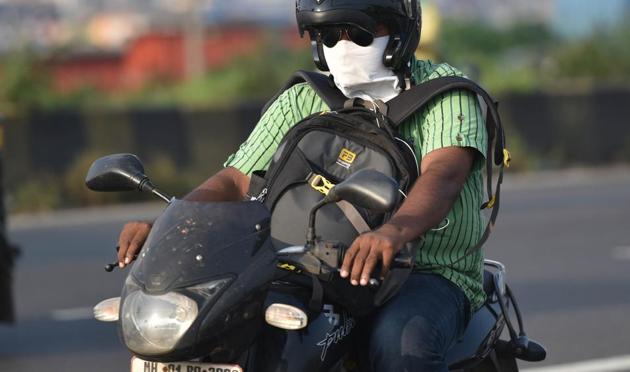 Noisy bikes giving Mumbaiites sleepless nights
Residents say the bikers, who are active between 12 am and 6am, ride vehicles without silencers, thus flouting noise pollution norms...
UPDATED ON DEC 30, 2016 11:21 AM IST
Groups of bikers, who have removed silencers from their vehicles, have been creating mayhem across Mumbai, especially in the western suburbs. Residents said the bikers, who are active between 12 am and 6am, are flouting noise rules and police have been ignoring the offenders.
A study non-government organisation (NGO) Awaaz Foundation on noise from different vehicles in Mumbai showed that noise produced by two-wheelers was up by 10 decibels (dB) on average against the maximum permissible limit of 80dB. However, when silencers are removed, levels increase anywhere between 100dB and 110dB, which is as loud as a disco.
In a letter to the Mumbai police, traffic department and state environment department, Mahim residents requested the authorities to take action against bikers removing silencers or installing shrill horns.
"Bikes zipping past Lady Jamshedji Road and Cadell Road in Mahim have led to sleepless nights for us. Our windows vibrate, especially during the wee hours of the morning," said Irfan Machiwala, Mahim resident
His opinion was seconded by another Mahim resident, Farooque Dhala.
He said, "These violations pose a threat to the health of senior citizens, pregnant women and children. The police should book both the bikers and the mechanics for illegal modifications and cancel licences as well."
Bandra resident, Shyama Kulkarni, 69, who lives with her husband near the busy Perry Road junction, has been facing similar issues for a decade now.
"The decibel level from traffic outside my house is 110dB, twice the permissible limit for residential areas. Even after filing several complaints, the traffic police have not taken any action to reduce the noise pollution at this junction," she said.
Commenting on the growing menace of bikers riding illegally modified vehicles, Sumaira Abdulali, convener of Awaaz Foundation, said, "These are extremely loud bikes and since they are not registered, its difficult to trace the rider. It is only when the Regional Transport Offices (RTOs) and the Mumbai police come together, the problem can be stopped. A fine in such cases is irrelevant. Such bikes must to be confiscated by the police to set an example."
Speaking to HT, state transport commissioner Dr Pravin Gedam said this was a long-standing issue and action will be taken in the matter.
"Any modification to bikes requires approval and anything violating noise pollution norms is not approved at all. It is a punishable offence. Since we have only eight teams across the city, we need the support of the traffic police for better deterrence," Gedam said.
He also appealed to the citizens to record videos, take pictures or even note down registration details such vehicles share it with authorities concerned. "Specific complaints with exact locations and if possible numbers will help us create a sense of fear for such violators," Gedam said.
Officers from Mumbai police said that they are aware of the issue and were working towards resolving it.
"It is not permissible under the law to remove silencers from bikes. It is a challenge for us and we are working towards resolving the issue," said Milind Bharambe, joint commissioner, Mumbai traffic police. "The issue will be highlighted at the local police station,so that stringent action is initiated against violators."
Also read
State govt assures HC a noise-free Christmas, New Year's Eve in Mumbai
Close