Not only in school, children in Maharashtra unsafe at home too: UNICEF survey
Mar 22, 2017 10:30 AM IST
The survey reveals that 24% people who knew about the abuse at home did nothing. 
While mostly schools are vilified for subjecting children to harsh punishments or sexual abuse, a recent study has revealed that cases of violence against children at home are not few either and most of them go unreported. Most parents and adult family members do nothing to deal with the complaints, despite it being brought to their notice. Educators and child development specialists said this is due to the absence of child sensitive mechanisms to report violence.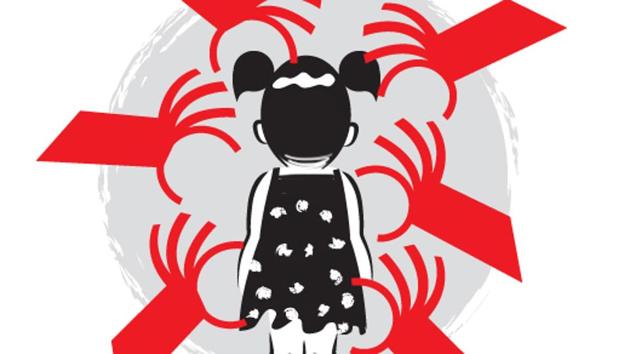 Close to 5,000 children across Maharashtra, between 13 and 17 years of age were interviewed by The United Nations International Children's Emergency Fund (UNICEF), along with non-profits such as NINEISMINE and Mumbai Smiles, to identify, record, and track the violence that children experience.
The study said children don't report violence inflicted on them at home for fear of repercussions (35%), feelings of shame (16%), lack of anyone to talk to (16%) and threats (8%). Of those who chose to report it, most (32%) got no help. The survey reveals that 24% people who knew about the abuse at home did nothing.
Pressured by the gender roles constructed by society, boys experience more shame while disclosing the instances compared to girls. The survey said 65% boys didn't report the incidents, compared to 31% girls.
Child development specialists said while new laws such as the Protection of Children from Sexual Offences (POCSO) Act, 2012, emphasise mandatory reporting of child abuse but most cases at homes go unreported.
Rekha Vijayakar, director, Abled Disabled All People Together (ADAPT), an NGO, said teachers often notice injuries children's bodies and summon their parents, but the matter seldom goes to the police. "The extent of violence meted out at homes by parents would be considered a crime in foreign countries," said Vijayakar. "Children are mercilessly beaten up in an attempt to discipline them or out of frustration."
Adding that some parents show an extremely callous attitude towards disabled children, Vijayakar said, "We see parents from affluent homes ignoring the needs of their differently-abled children. But there are no mechanisms to report about such incidents."
It is easier for parents to get away with violence, compared to teachers or school staff, said educators. "All we can do is summon the parents and warn them that violence at home will not be tolerated," said Rohan Bhat, chairperson, Children's Academy Group of Schools, Kandivli and Borivli.
Schools admit that only a few children speak up against abuse, despite complaint boxes being available on campus, where they can report anonymously. "We act immediately if we receive a complaint, but in many cases, children are afraid to speak out," said Father Francis Swamy, principal, St Mary's School (Mazgaon).
Children are most vulnerable at their workplace and susceptible to exploitation and violence, the study adds. Around 13% of respondents feared being verbally abused by employers, 11% are afraid that they won't be paid and 10% fear losing jobs. "Children working as domestic workers are beaten up most often," said Farida Lambay, co-founder, Pratham NGO, which rescues child labourers.
READ MORE
Study: Rural kids face more physical abuse
Only strict and speedy implementation of laws can check child abuse