Panvel civic body to start collecting garbage from tomorrow
Hindustan Times |
G Mohiuddin Jeddy
Sep 30, 2018 12:16 AM IST
It has also set March 31, 2019, to make the region zero-garbage area.
On its second anniversary on October 1, Panvel City Municipal Corporation (PCMC) is all set to take over the responsibility of solid waste management from the City and Industrial Development Corporation (Cidco).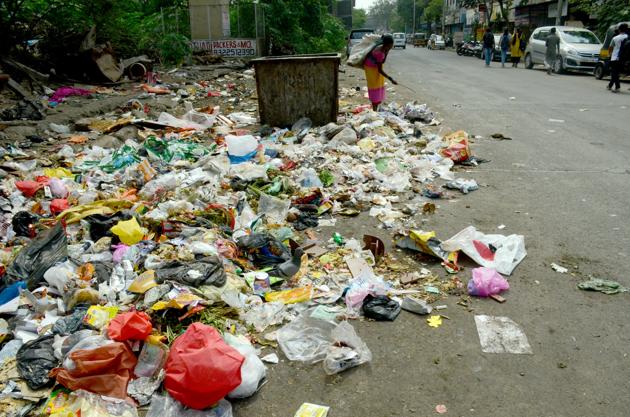 It has also set March 31, 2019, to make the region zero-garbage area.
PCMC established on October 1, 2016, has a population of more than 5 lakhs. A total of 470 tonnes of garbage is generated daily in the PCMC areas.
It will appoint its own contractor from November.
Municipal commissioner Ganesh Deshmukh said, "Cidco has told us that tenders allotted by it to the contractors will expire on September 30 and hence we have to take over the responsibility."
He said, "Initially, we will use the same contractors and vehicles for a month and pay them. In a month, our contractor will be appointed and we will also get 46 new garbage vehicles. PCMC will then collect garbage from the first week of November."
The Cidco vehicles do not have separate provision for dry and wet garbage and so there will be no segregation for a month.
Deshmukh said, "While Cidco collected garbage node-wise, we will do it ward-wise. Twenty sanitary inspectors will be appointed and along with them 20 assistants will be recruited. In all, 40 officers will monitor the work of around 600-700 workers and the contractors."
The PCMC chief said they would start spreading awareness among housing societies in PCMC nodes to practice waste segregation.
"The plan to give rebate to housing societies practising waste segregation will also be finalised soon," he said.
The draft would be made, put up for discussion and approval to standing committee.
Later, a notification will be issued to invite suggestions and objections from residents.
The areas such as Kharghar, Kalamboli and Kamothe which have been the worst-hit be dealt with extra caution.
The garbage will be treated at the existing 30-acre landfill provided by Cidco.
The landfill can be used for at least three to four years after which PCMC would look at alternative.
On Monday, approval for the tenders would be put forward at the a standing committee meeting.
(Inputs by Padmja Sinha