Permanent contraceptive surgery killed 33 women in 10 years: RTI
Updated on May 02, 2017 12:43 AM IST
Tubectomy is a permanent contraceptive method for women and is promoted by the government as an effective method for family planning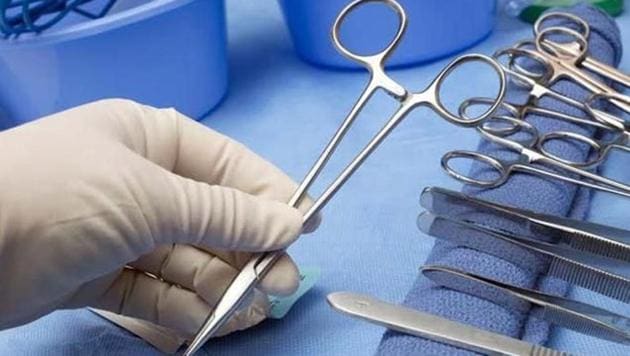 Hindustan Times |
, Mumbai
Aayushi Pratap
A total of 33 women in the city died after undergoing tubectomy — a female sterilisation surgery — in the last ten years. The data was accessed through a query filed under Right to Information (RTI) Act by activist Chetan Kothari, who alleged that these deaths were an outcome of poor facilities in the public hospitals. Tubectomy is a permanent contraceptive method for women and is promoted by the government as an effective method for family planning.
"Bombay has one of the most advanced medical facilities in the country, yet most of these deaths happened at public hospitals. The medical staff at these hospitals lacks knowledge to identify patients who are eligible for these surgeries," he said.
The data also revealed that not a single death owing to vasectomy — the male sterilisation procedure — was reported during the same period.
While no senior official from the Brihanmumbai Muncipal Corporation's (BMC) public health department was available for comment, a doctor associated with the BMC said that despite vasectomy being considered safer, as compared to tubectomy, it had few takers.
"Unlike vasectomy, tubectomy requires abdominal incision which increases the risk of infection. Yet, many men avoid vasectomy fearing impotency. The government needs to actively promote male sterilisation procedures," he said.
Dr Arun Nayak, professor of gynaecology at civic-run Sion hospital said it is likely that out of the total deaths reported, only a few must have resulted directly from tubectomy.
"Most deaths that happen after tubectomy are owing to other underlying health problems. Very few deaths happen because of surgery-related complications, such as bleeding from the fallopian tube and bowel injuries," he said.
Nayak added that it was crucial that women, who were at high-risk of developing complications after the surgery, be identified beforehand.
"Also, the use of newer range of contraceptives, such as intrauterine devices need to be promoted as they have minimal side effects," he added.