Raj Thackeray blames migrant influx for Elphinstone stampede, slams 'liar' Modi
Updated on Sep 30, 2017 06:45 PM IST
A day after a stampede at the Elphinstone Road railway station killed 22 people, Thackeray threatened to derail the Mumbai-Ahmedabad Bullet train project until basic commuting problems were addressed.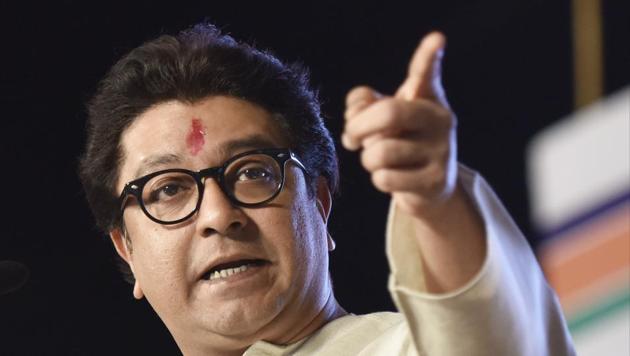 Hindustan Times, Mumbai |
, Mumbai
HT Correspondent
Calling Prime Minister Narendra Modi a liar, Maharashtra Navnirman Sena (MNS) chief Raj Thackeray said he would not allow his ambitious pet project, a bullet train between Mumbai and Ahmedabad, unless the suburban rail network is upgraded. He also blamed the influx of migrants into the city, saying such stampedes would occur again due to this.
Thackeray's strong remarks came a day after 22 people died in a stampede on a railway bridge at Elphinstone Road station in the city. He also announced a protest march against the railway administration at the western line's railway headquarters in Churchgate on October 5.
"I shall not allow even a brick for the bullet train project to be laid. First resolve all the basic problems of Mumbai commuters. If Modi wants, let him construct it in Gujarat," he said, warning that "if the government tries to push it through, the MNS will oppose it in its own style".
"The government has not been able to maintain the existing set-up of the railways, and is launching new projects. I have not seen a liar such as our prime minister in my entire life. He is boasting about the bullet train between Ahmedabad and Mumbai," he said.
The Maharashtra Navnirman Sena (MNS) president claimed that Suresh Prabhu was replaced by Piyush Goyal as the railway minister only to push through the Bullet Train project.
"This Goyal is useless, Prabhu was good," he added as he criticised Union railway minister Piyush Goyal who recently took over the ministry from Suresh Prabhu.
Friday's mishap at Elphinstone Road was an incident waiting to happen as the railway administration has not done anything to maintain and upgrade the infrastructure at railway stations, the MNS chief said at a press conference at his residence in central Mumbai's Dadar locality.
The MNS leader, who has in the past stoked controversies with his anti-migrant rhetoric, also went on to blame the large influx of migrants into the city. "There has been a collapse of infrastructure facilities due to the migrant influx from other regions."
Thackeray also took a pot-shot at the BJP government for having no money to upgrade infrastructure, but planning to run a bullet train that costs Rs 1.1 lakh crore.
"The Kakodkar committee (for improvement of Mumbai's train network) suggested that Rs 1 lakh crore be spent between 2012 and 2017 on the upgradation of bridges and railway tracks, but the previous and incumbent governments have put the report in cold storage," he alleged.
He also criticised the Shiv Sena, calling it hypocritical for having ministers in the government when it supposedly disapproves of the way the government is functioning.
The MNS chief appealed to people from Mumbai and Thane to participate in the protest march against the government and the railway administration.
"We will make a detailed presentation of commuters' problems to the administration at railway stations. I want citizens to participate in the morcha and express their discontent, and seek solutions to their problems," Thackeray said.
He said he would speak to hawkers operating at stations and request them to not encroach on public space. If they don't pay heed, they will have to be thrown out.