Rare conjoined twins share heart, lungs and kidneys
Doctors say survival is tough; only one of the babies has a pair of lungs and they share kidneys, but have separate brains and spinal cords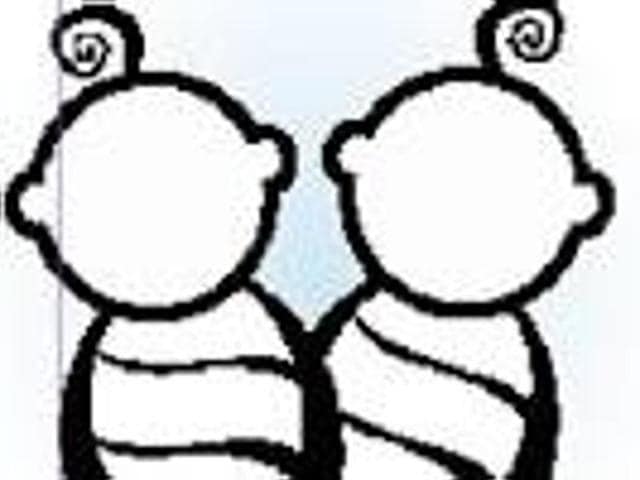 Updated on Jul 29, 2016 05:35 PM IST
A set of conjoined twins sharing a heart was born to a 26-year old mother at the civic-run LMTG Sion Hospital on Wednesday afternoon.
In what doctors call an extremely rare birth – one in over two lakh – only one of the babies has a pair of lungs, while they share kidneys and the pelvis. The babies have a pair of legs and three hands, with one common hand fused together. They however have separate brains and spinal cords, doctors said.
The mother, Shahin Ishrad and her husband are from Uttar Pradesh and have been living in Mumbai for more than a decade.
"We conducted the MRI and CT scan today. The first 72 hours are crucial. The babies weigh 4.6kg," said Dr Pramesh Kothari, head of paediatric surgery, Sion Hospital.
Dr Kothari said usually when conjoined twins are born with a common heart, never have both babies survived. "Only in two cases, one of the babies survived after surgery," he said.
"Once we know which baby's brain controls the legs, we will take a call," said Dr Kothari.
A team of experts, including paediatric neurologist and neonatologist, will evaluate medical reports before doctors decide to operate.
They will also perform a 2D echo scan to check functioning of the heart.
The mother found out about the twins' condition at seven months of pregnancy, when she underwent a sonography test. "They found out very late, and by then, aborting the baby was not an option," said a doctor at Sion Hospital.
Doctors said they will include the hospital's ethics committee in making the decision and explaining the condition of the twins to their parents.
Close Story