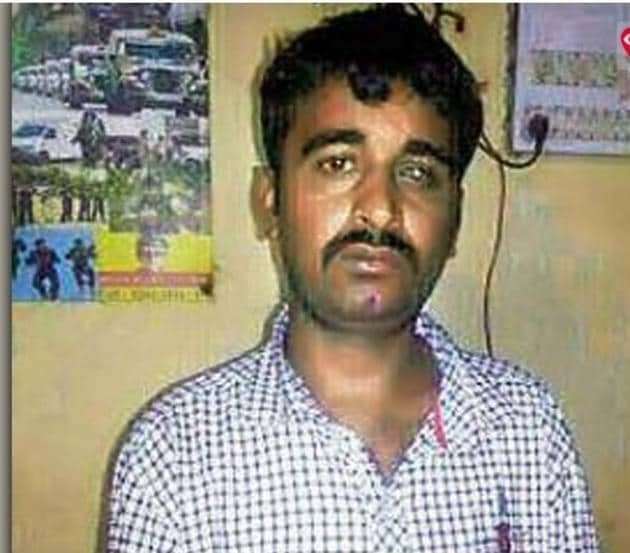 Serial molester gets 10 years rigorous imprisonment for rape of 8-year-old in Mumbai
Posing as her father's friend, Ansari had approached girl when she was on her way to tuitions
UPDATED ON FEB 12, 2019 07:46 AM IST
A special court under the Protection of Children from Sexual Offences (POCSO) Act on Monday sentenced a 32-year-old serial rapist and molester, Ayyaz Ansari, to rigorous imprisonment for 10 years for sexually assaulting an eight-year-old girl in Vakola in 2013.
Ansari, known as the one-eyed molester, has been booked in 21 cases, of which 13 are related to sexual abuse and molestation. The rest are thefts and robbery. This is the sixth conviction for Ansari for raping a minor.
He has been sentenced to life imprisonment in two cases, and seven years in jail in three cases. The court has also asked him to pay a fine of ₹65,000 in the Vakola case, of which ₹45,000 will be given to the survivor.
According to the prosecution, Ansari approached the girl when she was on her way to her tuition classes on October 14, 2013. Claiming that he was her father's friend, he asked her to accompany him.
The prosecution claimed that when she tried to escape, he threatened her, took her near an under-construction building and sexually abused her. The girl later confided in her father, after which a case was registered against him at Vakola police station.
Public prosecutor Rakesh Tiwari sought maximum punishment, while Ansari's lawyer Anil Jadhav argued for leniency.
The court held Ansari guilty of penetrative sexual assault on a minor girl under the Indian Penal Code as well as the POCSO Act. While seeking leniency on Monday, Ansari claimed that he has been falsely implicated by senior crime branch officers as he worked as a police informer.
Ansari's lawyer Jadhav later moved an application before the special court to direct Nirmal Nagar police to take his custody for the cases pending against him. The lawyer claimed that he has not been arrested in the case so far, and they fear if he ever comes out, he might be arrested again. The court has asked the prosecution to file a say on the plea.
Close