Sessions court in Mumbai acquits 3 in 2012 murder case of Amrita Pritam's son
Evidence was circumstantial, not enough for conviction, the court said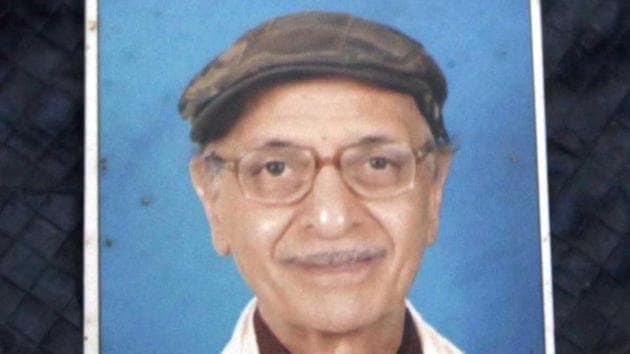 Updated on May 12, 2019 12:59 AM IST
At the end of a five-year long trial, a city sessions court acquitted the three accused of murdering photographer Navraj Kwatra, on grounds of insufficient evidence. The court order detailing the verdict is yet to be released. Kwatra was the son of celebrated writer Amrita Pritam. He was killed in September 2012 and is survived by his wife, Alka, and daughter, Shilpi.
Charged with Kwatra's murder as well as robber and criminal conspiracy, Vipul Bhola Bose, Gaurank Khavale and Savita Gupta were acquitted due to lack of evidence on May 7. Additional sessions judge CP Gaddam said the prosecution had failed to prove the case beyond reasonable doubt.
On September 12, 2012, Kwatra was found dead in his apartment in Borivli. He was 65. Based on the investigations of the MHB Colony police, charges were framed in June 2014.
In the course of the trial, the prosecution alleged Savita Gupta, who was 21 at the time of the crime, was employed by Kwatra. Vinay Bose and Gaurank Khavale, who were 24 and 21 respectively, were known to Gupta. Bose and Khavale were accused of entering Kwatra's home by pretending to be couriers, and then murdering the photographer.
Between 2014 and 2019, the prosecution examined a total of 22 witnesses, including a neighbour who heard him shouting for help and a witness who testified to seeing the accused men entering and leaving the apartment around the time of murder. Testimonies were also given by shopkeepers who allegedly sold the toy cars and the handkerchief used to tie Kwatra up to the accused.
In March last year, the prosecution earned a stern rap from the court when it moved an application to examine a tehsildar as a final witness, after the investigating officer (IO) had recorded his testimony. The IO is usually the last witness.
Defence advocate Nitin Sejpal, appearing for all three accused, argued that the case is based upon circumstantial evidence. "The identification on which the prosecution wants to rely upon is also not proved beyond reasonable doubt. Prior to the identification parade, the accused were confronted with the prosecution witnesses, which is not permissible," Sejpal argued.
Close Story