Smokers at greater risk of mental illnesses: Five-city survey
Three out of five smokers in Mumbai breathe out very high levels of carbon monoxide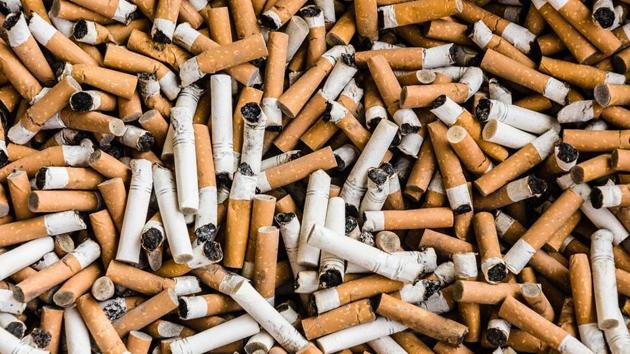 Published on Aug 10, 2017 01:16 AM IST
Hindustan Times | By Aayushi Pratap
, Mumbai
Three out of five smokers in Mumbai breathe out very high levels of carbon monoxide, which could lead to life-threatening heart problems and also cause hypertension, said a recent study that also found that smokers were at greater risk of developing a mental illness.
"Hypertension can eventually lead to stroke, chronic kidney disease and vascular disease that get even more difficult to treat," said Dr Prashant Chhajed, a pulmonologist from Fortis Hospital who led the study.
The survey was conducted by two city-based chest physicians. Called 'Choose Life', it was conducted in five cities — Mumbai, Delhi, Lucknow, Kolkata and Bangalore — this month. It studied 1,000 men aged 25 to 50 years. Of these, half were chronic smokers who smoked at least 10 cigarettes a day. The rest were non-smokers (the control group). The Mumbai group had 200 participants.
READ: Young e-cigarette users more likely to become tobacco users, says new study
Dr Pralhad Prabhudesai, a pulmonologist from Lilavati hospital, who co-led the study said, "We know smoking causes problems such as increased risk to hypertension, but the findings also seem to suggest that smokers have increased chances of developing mental health problems."
The survey also showed incidence of stage 1 and 2 hypertension was 8% higher in smokers than in non-smokers in Mumbai. Chhajed added the focus of the study was to raise awareness about the ill-effects of smoking and encouraging smokers to quit.
The other significant finding was that smokers ranked twice as much as non-smokers on parameters that tested hypersensitivity emotional distress. For example, the Mumbai data showed smokers were twice more likely to feel gloomy or distraught as compared to non-smokers.
Dr Prabhudesai added the survey has indicated quitting smoking is a monumental task and most people struggle to succeed in their efforts.
"It is important to note that the patterns did change significantly across cities," he said
Close Story