Near Zakir Naik's home in Mazgaon:Some like him, some don't, others won't talk
Jul 08, 2016 10:56 AM IST
There was no response to the doorbell at his residence, a next-door neighbor opened his door but refused to speak about Naik, saying "leave us out of all this"
Eid celebrations were on as usual on Thursday at Jasmine Apartment in Mazgaon, with people dressed in festival finery greeting each other. But they clammed up and walked away the moment they were asked about the occupant of a flat on the 10th floor. That's the residence of Zakir Naik, the Islamic preacher under the scanner over reports that his teachings motivated a couple of the terrorists who killed 20 people in Dhaka last week.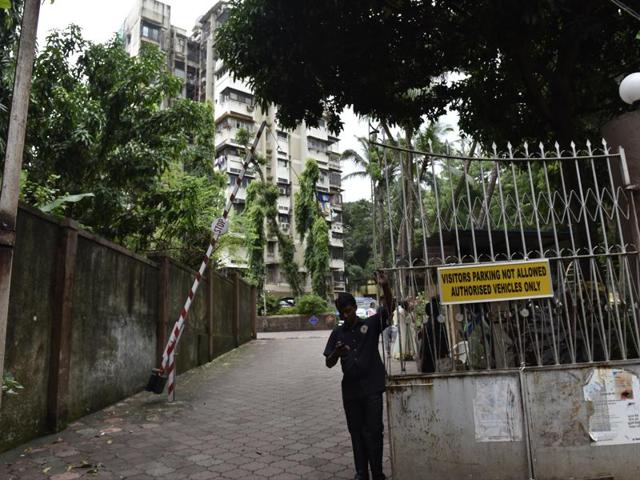 There was no response to the doorbell at his residence, a next-door neighbor opened his door but refused to speak about Naik, saying "leave us out of all this". This is what several other residents, including some youngsters chatting in the lobby, said.
Read: Maharashtra CM orders probe against Zakir Naik, 10-member team set up
Totally against terrorism and killing of innocent: Zakir Naik
But there were some people in the locality who were quite vocal, some supporting Naik, others dismissing him as a suave communications professional who had made it big.
For instance, Zakir Hussain (45), a resident of the same complex, disagreed with Naik's views. "He follows Jamaat-e-Islami (the ideology of right wing Islamic democracy governed by Sharia law) but my family and I believe in Dawat-e-Islami (propagation of Quran and Sunnah)," he said adding, "Our ways are different from his since we believe in one god as opposed to Naik, who forces the world to believe in his god."
But another local supported the evangelist. "Naik is a core Muslim and a scholar. What the media is showing is incorrect," said Waseem Mukadam, a senior executive in an automobile firm. "For me, he is not wrong because he follows only one sect that gives importance to both the Quran and our last prophet. He is also well-versed with the Bible and the Gita and during his sessions can quote directly from them," Mukadam said.
Read: Zakir Naik: From a suave doctor to a polarising figure on security radar
Despite ban, you can still watch Zakir Naik on TV
Mukadam stressed that Naik and his family had a good reputation and were known to be very courteous. "This is a man who preaches his discipline in the new era and wants to portray the teachings of Islam in a contemporary manner to modern society. However, everything that he has said is being analysed out of context currently," he said.
Muhammad Zuber (48), another Jasmine apartment resident who often bumps into Naik during prayers at the local mosque, felt that he was popular among non-Muslims too. "He has always worked towards making non-Muslims understand the importance of Islam by quoting examples from the Quran. I have seen doctors, police officers and people from the affluent class visit here to listen to him," said Zuber.
But social activist Sharique Raza was pretty vocal in his opposition to the preacher. "The extremist ideologies that Naik preaches must be banned in India as has been done by the UK, Canada and Malaysia," Raza said.
There is talk in the neighbourhood too about Naik's wealth. "He owns many apartments in the Mazgaon and has inherited lot of land in the vicinity from his father," said a neighbour requesting anonymity.
As this correspondent hung around, trying to get Naik's neighbours to talk, security guards at the apartment turned and said "leave".