Thane police arrest butcher for buying 2 cows, 400kg beef
Sarvar Quereshi, a history-sheeter and resident of Bhiwandi, was arrested following the interrogation of six others arrested earlier this week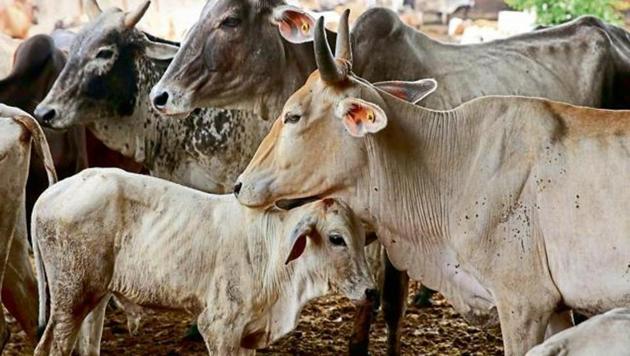 Updated on Mar 10, 2018 04:29 PM IST
The Thane crime branch has arrested a 42-year-old butcher from Bhiwandi, for allegedly purchasing 400kg of beef and two cows from a man, who was arrested last week.
The police said the accused, Sarvar Quereshi,has previously been suspected of selling cow heads and horns in the market, to people who like to keep them as display.
Sarvar, a history-sheeter, is wanted in several other cases, including an attack on animal activists. "Many animal activists were injured when they tried to stop him from transporting cows in his tempo; in one case, some policemen got injured too," said a police officer, who did not wish to be named. "We are now interrogating him to see what information he has about other cases as well."
Six men, all butchers, were arrested earlier this week for stealing cows from highways in Thane, Mumbai and Navi Mumbai. They include Asif Yasin Quereshi, 24, Monish Fidahuddin Quereshi, 20, Irfan Ghulam Mohammed Mulla, 35, Fazal Ayub Qureshi, 22, Layk Yasin Qureshi, 32, and Shafiq Hanif Quereshi, 32, all residents of Kalyan and Mumbra.
Following their arrest and interrogation, on Thursday, a police team went to Bhiwandi and arrested Quereshi. He was later produced in court and remanded in police custody. Datta Sarak, police sub-inspector from Thane crime branch unit 1, said: "Sarvar is a history-sheeter and his named cropped up when we were interrogating the six accused. Sarvar had purchased many cows from them earlier."
The accused, who have confessed to stealing 30 cows since the past two years — all of them have been butchered and the meat sold — used to steal cows at night. "On February 25, a case was lodged after two cows were stolen from Wagle Estate in Thane. Two days later, we arrested the six people," added Sarak.
Close Story