Thane youth kidnap case: Lawyer's name crops up
Police suspect that the man might have been killed. They learnt that the man was badly beaten up by the accused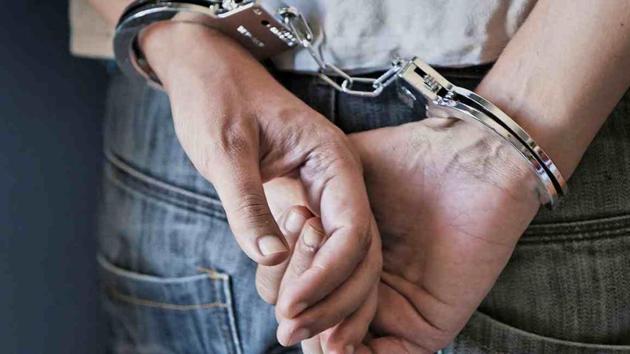 Updated on Aug 04, 2018 12:33 AM IST
A day after two people were arrested for kidnapping a 26-year-old man, an advocate's name cropped up in the case.
Surendra Mishra went missing on July 14 from Thane. He had been in a relationship with a woman for the past seven years.
On Thursday, the police arrested the woman's father Bhaskar Naringkar, 67, a retired BEST employee, and Ravi Ashok Choudhary, 34, a plumber. The police learnt that the man was called to Thane on July 14 to see a rented house. Two people took him in a car and he is untraceable since then.
The woman and Mishra's brother lodged a complaint and the arrests were made. Three accused a still absconding — one of them is the woman's relative who is in Dubai.
The Thane crime branch added the advocate's name in the accused list. The police said he had egged the family to kidnap the man.
Police suspect that the man might have been killed. They learnt that the man was badly beaten up by the accused.
The advocate has got interim bail till August 6. On Friday, the police took the accused to the spot from where Mishra went missing.
On July 14, Mishra and his girlfriend had gone Mumbai and while coming back to home Mishra got a call where he was told over giving room on rent and minimum cost. His girlfriend got down at Mulund railway station and after he got down at thane railway station he was called by the accused at Teen haath naka from there he was told to sit in car and was taken to Kopri. After that night Mishra phone was not reachable and also not seen thereafter.
The police said the woman's family were against the relationship and decided to kidnap Mishra.
Mishra's uncle Ramesh Dubey, 49, came to Thane from Uttar Pradesh after he got the news of the kidnap.
He said, "The advocate advised the family to kidnap Surendra. The accused have been arrested but there is no trace of Mishra.
Close Story