Three held for stealing six Ola cabs, speeding on highways
The men would drive above the speed limit on national highways and abandon the cars after they ran out of fuel.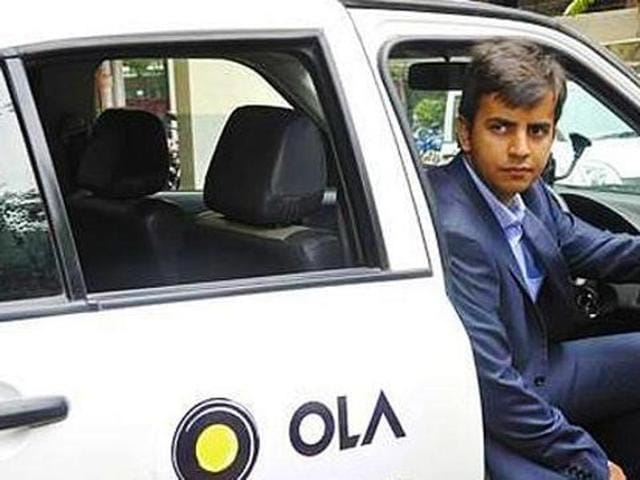 Published on Oct 23, 2016 12:40 AM IST
Three men were held for booking Ola cabs, assaulting the drivers and fleeing with the vehicles. The men would then drive above the speed limit on national highways and abandon the cars after they ran out of fuel.
From July 10 to July 30, the three booked cabs between 12 am and 5am, and stole six of them from Kharghar, Viviana Mall, Bhiwandi and Wadala TT.
The accused, Akram Iqbal Khan, 25, a welder, Zahir Yaar Mohammed Khan, 27, and Sayyed Waqar Hussain Sayyed, 22, both unemployed, are all residents of Mumbra. They were arrested by the Nandurbar police on August 3 and handed over to the Thane police on Friday. They have been remanded in police custody till October 24.
The police said the men were passionate about car racing.
The three stole a car from Madhya Pradesh on August 3 and met with an accident at Nandurbar in Taloda. Zahir fractured his hand while the other two sustained minor injuries. Locals alerted the police and the three were taken to hospital.
After the police learnt that an Alto had been stolen, they questioned the trio, who confessed.
"The accused used to visit gaming parlors to play car games. They used to book Ola cabs, travel for a few metres and then attack the driver after threatening him with a knife. They would push him out of the vehicle after robbing him," said Mahendra Bhambre, investigation officer from Rabodi police station. They would turn off the car's GPS and steal the driver's cash and mobile phone.
"The three used to tell their family that were working during the time the thefts were committed. We have spoken to other motorists who saw the accused drive dangerously on the highways," said a police officer from Thane commissionerate.
"We have recovered three Ola cabs from Gujarat, Madhya Pradesh and Aurangabad. We are looking for the other three cars," added Bhambre.
Close Story