Three more Mumbai colleges bar students from exams over low attendance
Mithibai College, Narsee Monjee (NM) College of Commerce and Economics, both in Vile Parle, and PD Dalmia College, Malad, have barred 218, 115 and 79 students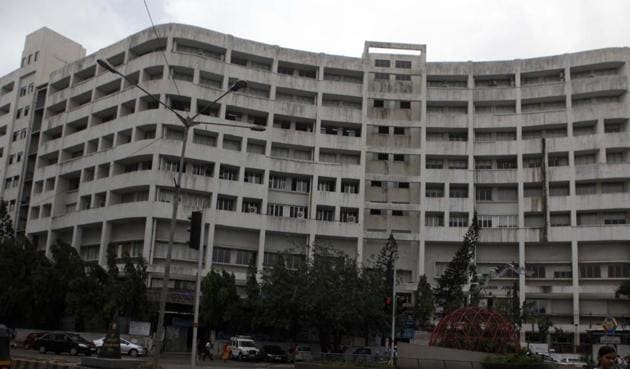 Updated on Apr 16, 2018 11:49 AM IST
Days a college in Kandivli barred 105 FYBCom students from appearing for the semester examinations of the University of Mumbai for low attendance, it has come to the fore that three more city colleges have taken similar action against students whose attendance is less than mandatory.
Mithibai College, Narsee Monjee (NM) College of Commerce and Economics, both in Vile Parle, and PD Dalmia College, Malad, have barred 218, 115 and 79 students, respectively, from appearing for semester exams that started last Thursday. Some of the students sought varisty's help to overturn the decision, but to no avail.
Over the years, these colleges have earned themselves a reputation for stringent implementation on the varsity's attendance norms. Last year, Kandivli Education Society's (KES) Shroff College had barred more than 100 FYBCom students from taking tests for similar reason. When the students' grievance redressal committee at the University of Mumbai (MU) directed the college to allow these students to take the examination, the college moved Bombay high court (HC), which in February upheld the institute's decision.
Last year, Mithibai College, Vile Parle, too was allowed to bar 97 TYBCom and 20 TYBA students from appearing for their final examinations by the HC.
As per MU's ordinance 6086, which lays down rules for attendance, a student can only be allowed to keep terms if he maintains at least 75% average attendance in lectures, practicals and tutorials. It also requires to have to be a minimum of 50% attendance for each subject. However, the principals and heads of the institutes and departments can allow an additional 25% absence.
Justifying the college's adherence to attendance rules, Nupur Mehrotra, vice-principal, Mithibai College, said, "We need to inculcate values so that our students succeed in their career."
Other principals made similar arguments. "Discipline is absolutely essential, as talent can only take you up to a point. When we provide best of the infrastructure and teachers, we expect students to be present in their classrooms." said Parag Ajgaonkar, principal, NM College.
Gopal Kalkoti, principal, MVM College in Andheri, said, "There are students who want to be absent for no reason. Such students need to be dealt with strictly so that a message is sent."
However, some principals believe that there is a flip side to enforcing mandatory attendance norm. "Many of our students take internships to have better job opportunities. How can we force them to sit for lectures? Some skip lectures, as they either have day jobs or prepare for competitive exams," said principal of a law college.
Madhavi Pethe, former principal at Dahanukar College, Vile Parle, said in the context of Mumbai, the issue of mandatory attendance is more complicated and is influenced by many factors.
"I am not in favour of compulsory attendance. Students at this age are supposed to take care of their responsibilities. But there exists a tremendous peer pressure on the students here, which pulls them down and weans them away from their career. In such a scenario, if the students are forced to spend time in an academic environment, they might learn something. It's an administrative dilemma," she added.
BOX
The reprieve
Last Tuesday, the HC allowed three students from Narsee Monjee College of Commerce and Economics, Vile Parle, to appear for their respective BCom examinations despite low attendance, as one of them, an FYBCom girl, suffers from blood cancer and two boys, studying in SYBCom, could not attend college as they were seriously injured in road accidents.
Close Story