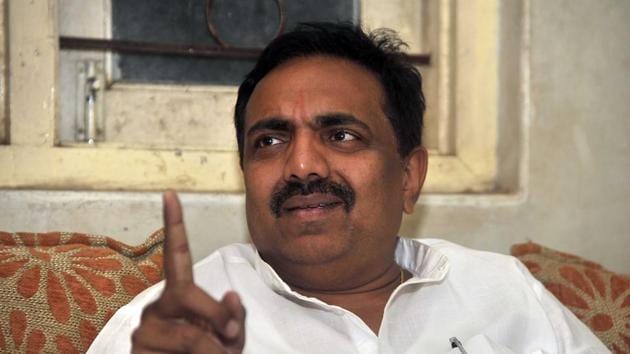 Tightening control over NCP, Pawar shows he's the boss
Jayant Patil's election as state president of the party means a trusted Pawar aide is in charge of state unit as the party prepares for elections
PUBLISHED ON MAY 01, 2018 01:00 AM IST
With the appointment of senior leader Jayant Patil as state unit chief of the party, Nationalist Congress Party (NCP) supremo Sharad Pawar has once again made it clear who is the boss in his party. In the run-up to the general elections and state assembly elections, Pawar is in complete control of his party.
In the party's state executive meeting on Sunday, Patil was unanimously elected state president of the NCP.
This development is significant.
It means a trusted Pawar aide is in charge of state unit as the party prepares for elections. A former finance and home minister of the state, Patil's image is better than several NCP politicians. He is suave and can connect with both urban and rural masses well. He gets along well with top Congress leaders in the state. A prominent leader from Maratha community, Patil comes from western Maharashtra, which is NCP's stronghold and where the party is now making a strong bid to regain ground lost to BJP-Shiv Sena in the 2014 elections.
Above all, Patil is not someone who will work under pressure from the Ajit Pawar camp.
For over a decade now NCP has seen a subtle power tussle. Sharad Pawar is a towering figure for the party and it still gets votes in his name. You won't find a village or a hamlet in Maharashtra where people don't know Pawar. Unlike his charismatic uncle, Ajit never had a following across Maharashtra but he is considered good when it comes to handling organisation and election management. He also built a team of his loyalists within the NCP. He was always seen as Pawar's natural heir but still he was regarded as one of the frontline leaders of the party along with Praful Patel, Chhagan Bhujbal, Jayant Patil, RR Patil and Dilip Walse-Patil and not above them. Around 2009-2010, he showed haste in coming out of the shadow of his uncle and making a bid to take over control of the party.
In 2010 as Ashok Chavan resigned as chief minister following the Adarsh controversy and a new Congress-NCP government was formed under Prithviraj Chavan, Ajit flexed his muscles and became deputy chief minister by edging out Chhagan Bhujbal from that post. He started putting his confidants in key posts in the party as well as in the government. Within the party, two camps were clearly visible—the one owing allegiance to Ajit and the second remaining loyal to senior Pawar. Ajit's aides started projecting him as the state's future chief minister. This went on for a couple of years and then things started changing. Politicians like Pawar never retire and are always in complete control of the party. Ajit hit a roadblock. It was at the same time that Pawar's daughter and MP Supriya Sule became part of the party's top decision-making group. If that was not enough, he suffered a serious setback as the irrigation scam broke out. Since then, things have not been same for Ajit. The allegations have tarnished his image. He has a sword hanging over his head in the form of possibility of action in the irrigation scam. According to several NCP leaders, Ajit has realised he needs to get out of the trouble to keep his future prospects intact and hence he needs the blessings of his uncle.
In this background, the selection of Jayant Patil assumes significance. Patil is a heavyweight politician and by appointing him as state unit chief, Pawar has also indicated that he could be a candidate for top post in government that could come NCP's way in case the party wins power in any combination.
On the other hand, Patil is also someone who can take everybody along. Though they never had cordial relations, Patil never had any showdown with Pawar. In its current status, a conciliatory mode within the party will suit the out of power NCP will need as it prepares for the next elections.
And yes, Patil could also ease Supriya Sule's elevation as the party's face in the coming days.
Close