Urbanisation, lifestyle choices aiding breast cancer: Doctors
Doctors analysed data with Mumbai's Tata Memorial Hospital to reach this conclusion; rate of survival in India lower than western countries.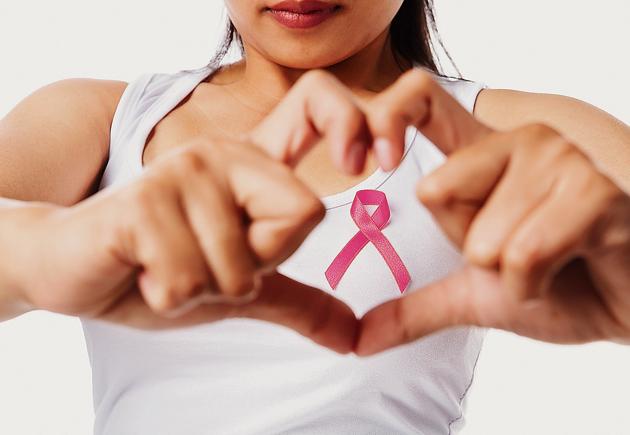 Updated on Nov 01, 2017 06:30 PM IST
Hindustan Times | By Aayushi Pratap
, Mumbai
Even semi-urban areas across Maharashtra have reported higher cases of breast cancer than the surrounding villages, said doctors who analysed data from the cancer registry maintained by the Tata Memorial Hospital (TMH), Parel. They said the numbers suggest a link between the disease and urban lifestyle.
The TMH's rural breast cancer registry, which includes Barshi taluka from Solapur district, showed that the number of breast cancer patients reported from rural areas remained the same for the past 25 years — eight cases per 1,00,000 people every year. However, the number in Brashi town has increased to 15 per 1,00,000 people every year. The data was discussed at an event at TMH to mark Breast Cancer Awareness Month in November.
While cancer has been linked to food, lifestyle and environmental factors, doctors who studied data from Barshi said rapid lifestyle changes such as food habits and sedentary living were the primary reason for the rise in breast cancer cases in the region.
"The degree of urbanisation is the price we pay for breast cancer. There are two hallmarks of urban living, one is ample food availability and two, sedentary living," said Dr Rajendra Badwe, director, TMH. "The cases in rural India have remained the same, which means that lifestyle adopted in our villages is working." he added.
Dr Vinay Deshmane, director, Mumbai Cancer Registry, said while doctors and researchers are yet to pinpoint what triggers the chain of events that makes cells cancerous, the occurrence of breast cancer is strongly correlated to 'westernised living'.
"While we are yet to ascertain the cause of cancer, obesity, sedentary lifestyle, late marriages have been co-related to increased risk of breast cancer," said Deshmane.
He added that presence of xenoestrogen — synthetic chemicals mimicking female hormone oestrogen — such as parabens and phthalates could be contributing to the risk.
Deshmane's argument gets credence when data from rural and semi-urban areas is compared with that from metropolitan regions. The Mumbai Cancer Registry shows that the cases of breast cancer in Mumbai is 30 per 1,00,000 people year. The number is double of that recorded in the semi-urban region of Barshi, and almost four times that of rural areas.
Dr Sripad Banavali, head of medical oncology, TMH, said: "Breast cancer has surpassed cervical cancer in most urban cities of India. The registries available in other cities also suggest the same trend as that in Mumbai."
With the rising cases of breast cancer, the rates of survival in India are lower than most western countries. This indicates that diagnosis takes place at later stages, said oncologists.
"The survival rate in United States is 80% compared to 60% in India. If we can detect tumours when they are 1.2 cm, the cure rate will improve by 80% to 90%,"said Badwe.
Close Story