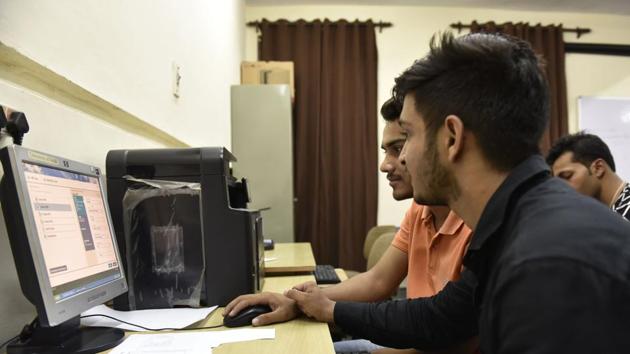 Want to switch colleges in Class 12? HSC makes 'valid reason', Class 10 marks compulsory
State education department issues circular making it harder for Class 12 students to change colleges; parents called it violation of students' right
UPDATED ON JUN 03, 2017 09:33 AM IST
Students of colleges affiliated with the Maharashtra state board will now be able to switch institutions in second-year junior college (SYJC) only if they want to change their stream or move to a college closer to their home. Moreover, admissions for this switch would be done only on the basis of Class 10 marks.
With the SYJC admissions moving online from the coming academic year, the department of education and sports issued a notification on April 28 restricting students from switching colleges in Class 12 without a 'valid reason'. The circular states that besides switching streams, students can change colleges in SYJC only if they are relocating to another part of the city or their parents are transferred.
Education officials said the decision was taken to curb the trend of students switching colleges casually. Over 50% students try to move to a college of their choice in Class 12 if they missed out on it in during the first-year junior college (FYJC) admissions.
"We allot colleges to students in FYJC through a painstaking process. Last year, we held eight rounds but our efforts are wasted if they [students] switch colleges in the SYJC unnecessarily," said BB Chavan, deputy director of education, Mumbai region.
But the move has not gone down well with students and their parents, who claimed that its curtails students' right of choosing a desired college.
"During the FYJC admissions, several bright students didn't get colleges of their choice owing to the merit list. So they were banking on switching in SYJC," said Munaf Shaikh, a parent from CST. "My daughter didn't get a seat in the college of her choice in FYJC. Her college neither has have good faculty, nor the crowd is good. Isn't this a valid reason to shift to another college?"
Students are also wary of the problems online admissions pose. "It is unfair on the government's to dictate terms. I hope we will be allowed to switch colleges at least after class 12," said Zoya Merchant, an SYJC student.
Though the department is yet to chalk out the entire admission process, officials said admissions will be done on the basis of Class 10 marks. "If SSC marks are considered, it will be fair on other students who had applied for the college in class 11 but didn't meet the cut-offs," said Chavan.
Close