Women's Day: An agenda for Mumbai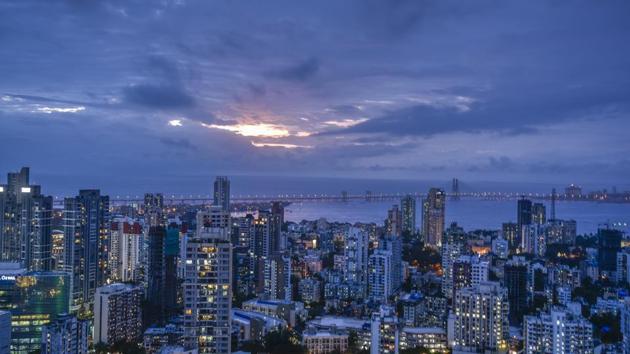 Published on Mar 08, 2018 01:36 AM IST
This is not another obligatory column on the International Women's Day. This is not to deride the relentless commercialisation of socially and politically significant days in our calendars, though it fully deserves such scorn.
This is to remember generations of women at the vanguard of social, educational, political and work breakthroughs. For we, the liberated and empowered ones, stand on the shoulders of these giants. The debt of gratitude we owe our foremothers is too high to be counted.
This is also to focus on four areas of concern for women in Mumbai. Of course, there are more but for a start, these four. This does not imply that women do not benefit from or participate in commonly-discussed areas such as infrastructure, investment, and economy; instead, that these four areas need special attention from local and state governments, and from society.
The first of these is women's safety. Mumbai is indeed safer than many cities in India, certainly safer than Delhi, but there is work to be done. There is a distinct urban geography to certain crimes and their reporting, per the National Crime Records Bureau report for 2016. Mumbai, at second place, had 5,128 cases of crimes against women (Delhi logged 13,800 cases) with 2,183 molestations, more than 1,140 kidnappings and 712 rapes. Mumbai also topped the list of crimes against senior citizens, a fair number of them were women.
These were cases reported to the police; it must be assumed that not all women report crimes that violate them. No amount of infrastructural heft and commercial glitz can redeem the city if its streets, schools, homes, offices, transport are not completely safe for its women. This does not mean only technologically-driven device-dependent safety as CCTV networks and mobile phone apps have lately seduced us into believing. It's not about pressing a button when we feel unsafe; it's about feeling secure in those spaces.
The second is women's work. That Mumbai has a ridiculously low percentage of women in paid jobs and formal sectors, barely 16% to the national average of 27% according to official data, is well-known. Women find themselves either not prepared or not enabled to work. The former is because we do not have adequate education or requisite skills; the latter is due to a complex set of factors including socio-political conditions, family and logistical support, and non-discriminatory work environments and so on.
India's record of female participation in the labour force is among the lowest in the world. And it has dropped alarmingly in the last 10-15 years. Mumbai, with its myriad opportunities for women, has not bucked the national trend. Surely this calls for reflection, study and policy interventions from the Brihanmumbai Municipal Corporation and the Maharashtra government?
The third is the need for gender audit across policies and projects. That infrastructural development and institutional growth have similar and equal benefits for all genders, is so much dogma. It's well established that public infrastructure and creation or strengthening of institutions have different impacts on men, women, children and trans-genders. But gender auditing of projects has not even got off the ground.
Gender audits of budgets have been attempted by women economists but it is not a widely-accepted de facto practice yet. Gender audits of policies and projects are important too. We do not know how Mumbai's women received new projects worth thousands of crores like the coastal road, metro corridors, Shivaji Memorial among others; gender-specific aspects of such projects are hardly studied.
The fourth is to do with political representation of women. Thanks to the reservation mandated in the 73rd and 74th constitutional amendments, women occupy one-third of the total 227 seats in the BMC. But note that women won in only 15 out of 113 unreserved constituencies. Also, in the reserved constituencies, women with male relatives in politics were given the tickets to contest. Of the 36 members of Maharashtra Assembly from Mumbai, there are only four women. These statistics have to improve.
Till women acquire a political voice, till women are seen and addressed as a political constituency in itself, women's issues will get a limited play in the public domain.
Today or any other day.
Close Story