ABVP attack: Mumbai cops look for clues in CCTV footage
According to the Shivaji Park police, the men involved in the vandalisation did not raise any slogans making it difficult for the police to identify them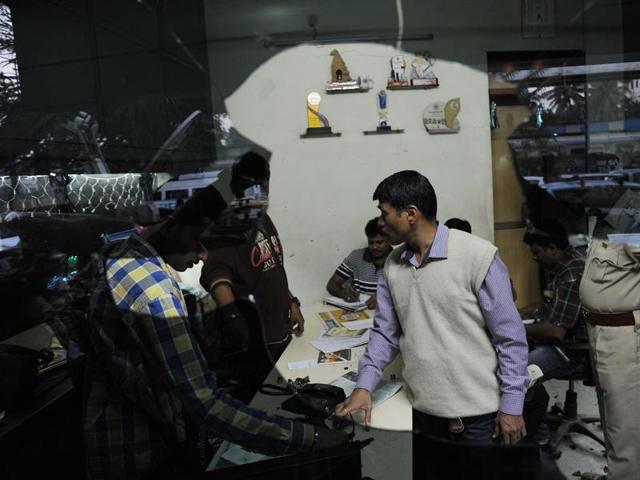 Published on Jan 24, 2016 09:48 PM IST
A day after the office of Akhil Bharatiya Vidyarthi Parishad (ABVP) in Matunga was allegedly vandalised by around six men, the police are now obtaining footages from the CCTV cameras installed in the vicinity to ascertain the identities of the accused.
According to the Shivaji Park police, the men involved in the vandalisation did not raise any slogans making it difficult for the police to identify them.
The police will now checking the CCTV footages of the roads and the nearby shops.
"The process to obtain CCTV footages is on. We are checking them to see if the attackers have been caught on tape. Even if one is caught, the rest will be nabbed," said a police officer privy to the investigation.
ABVP has accused the Congress's youth wing National Students Union of India (NSUI) for the attack. NSUI, however, has dismissed ABVP's claim.
Police are yet to ascertain which group was involved in the attack.
"We are in process of ascertaining the identity of the group," said the officer.
The attack occurred around 4.30pm on January 23. Francis D'Souza, a student activist, was injured in the attack and has sustained stitches on his forehead. The men damaged computers, furniture and broke the glass door.
The attack comes in the wake of Dalit PhD scholar Rohith Vemula ending his life in Hyderabad. Vemula allegedly had a tiff with an ABVP student leader Nandanam Susheel Kumar, who has been accused of abetting suicide.
Close Story