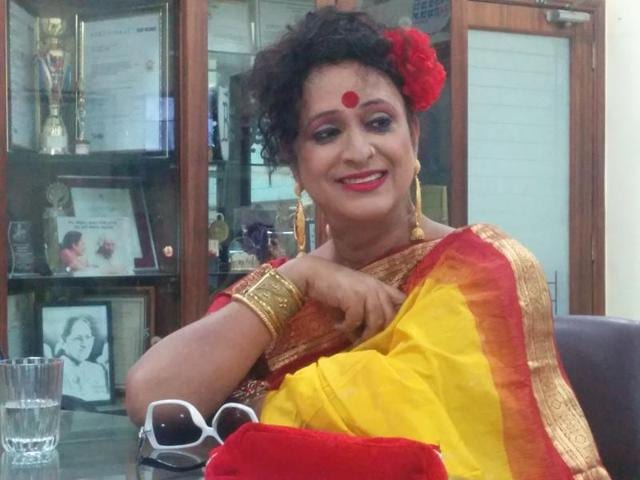 Acceptance can come only through education: India's first transgender principal
For 49-year-old Manabi Bandopadhyay, the demand for an identity for the transgender community didn't end after she became the country's first transgender principal at a girls' college in Kolkata, but began just then
PUBLISHED ON JAN 15, 2016 01:00 AM IST
At a time when the government is still basking in the glory of giving a separate identity to the third gender, much still needs to be done to turn this into reality. For 49-year-old Manabi Bandopadhyay, the demand for an identity for the transgender community didn't end after she became the country's first transgender principal at a girls' college in Kolkata, but began just then.
"The biggest lacuna in the system is that nobody knows the real definition of a transgender. Sensitisation will not help until people are ready to accept change and acceptance can come only through education," said Bandopadhyay, who is currently in the city to talk at a national seminar on Gender Diversity.
Organised by MKES's Nagindas Khandwala College along with Dalmia College as well as KG Mittal College in Malad, the one-day seminar will be held on January 16 at Nagindas Khandwala College.
While many colleges across the country have been conducting awareness programmes to sensitise students about making their campuses more gender friendly, Bandopadhyay thinks nothing will change till an institute sets an example for the others to follow. "Once I got appointed as the principal of my college, I got many emails from students who said they want to study in my college. I'm sure many of these want to come out and talk about their sexuality and feel encouraged in my presence," said Bandopadhyay.
Talking about the problems faced by members of the transgender community, Bandopadhyay said, while looking for acceptance from society, the bigger problem is for men who want to be identified as women. "The root cause is the bias towards women, and until that doesn't change, transgenders will be exploited. Institutes should use the tool of education to bring about a change in the mindset of society at large," she said.
Close