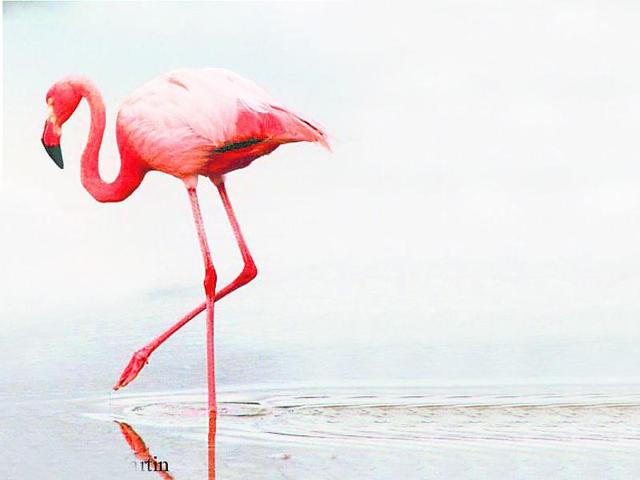 Airoli-Vashi got more winged visitors this year
Migratory birds spotted at Vashi creek and Airoli rose by 30% this year, compared to last year, according to an environmental group
PUBLISHED ON DEC 28, 2015 09:53 PM IST
Thanks to the reclamation of wetlands such as Uran and Sewri-Mahul, migratory birds spotted at Vashi creek and Airoli rose by 30% this year, compared to last year, according to an environmental group.
"During our survey this month, we realised around 11,000 flamingos had migrated to Airoli and Vashi, compared to 8,000 last year," said Nandkumar Pawar, director, Shree Ekvira Aai Pratishthan, an NGO that organises awareness programmes on migratory birds across Navi Mumbai.
Explaining the reason behind the rise, Pawar said, "Development projects by private companies have led to reclamation of coastal wetlands located at Uran. So the birds had to look for an alternative location during the migratory season. The northern part of the country has witnessed snowfall, pushing a large number of birds like flamingos further south from areas such as Gujarat." "The habitats of these birds have fallen prey to development. The situation will only get worse in the coming years," said Deepak Apte, director, Bombay Natural History Society (BNHS).
"Birds such as flamingos and waders will have to move towards the last remaining wetlands in Navi Mumbai," he added.
Apte said the BNHS had recommended sites such as Bhandup and Sewri-Mahul wetlands and other small pockets be developed into sanctuaries to avoid such a situation. "If we fail to provide space to these birds, they won't return the next year. Their habitat is shrinking and the state needs to take corrective measures," he said.
In August, the state government declared the 1,690-hectare northern part of Thane creek, covering Airoli and Vashi, a flamingo sanctuary and the Mumbai Mangrove Conservation Unit, under the state mangrove cell, was given the responsibility of managing it.
N Vasudevan, chief conservator of forest, state mangrove cell, said, "We cannot confirm loss of habitat at coastal wetlands without initiating a study. But it is confirmed that there has been an increase in not only the population of flamingos, but also of other migratory birds around the Airoli-Vashi belt."
Vasudevan said the mangrove cell will carry out a study to calculate the exact number of birds and take steps to protect their habitat.
Close