Builder to pay Rs. 11.7 lakhs to Pune residents for delaying delivery of 2 duplex flats
Hindustan Times |
, Mumbai
Kanchan Chaudhari
Sep 22, 2014 10:20 PM IST
The state state consumer commission recently directed Abhishek Promoters and Builders to pay the Joshis Rs. 6.8 lakh when they filed the consumer complaint.
A builder in Pune will have to shell out Rs. 11.7 lakh for delaying the delivery of two duplex flats to two residents by more than three-and-a-half years.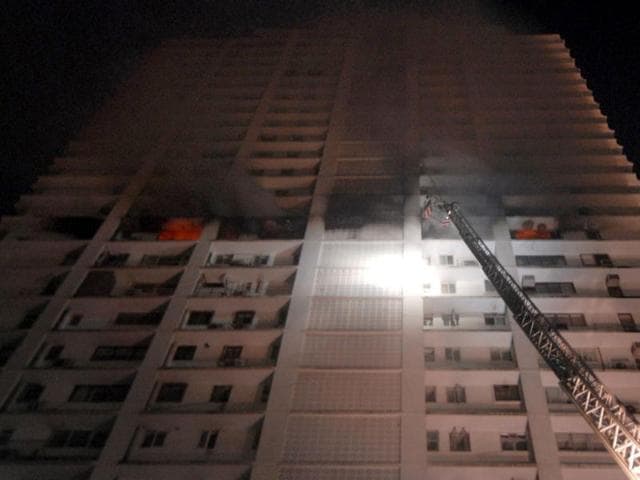 The Maharashtra state consumer commission recently directed Abhishek Promoters and Builders to pay Dhanwanti and Madhuwanti Joshi Rs. 6.8 lakh, along with interest at the rate of 9% per annum from January 2006, when they filed the consumer complaint.
The Kothrud residents had agreed to hand over their plot to the builder for development, in lieu of which, the developer had agreed to pay them Rs. 6 lakh and give them two duplex flats, admeasuring 1,600 square feet each, free of cost.
The agreement was executed in October 1998 and the developer was supposed to give them possession of the flats in 18 months, by March 2000.
In January 2006, the complainants approached the district consumer forum over the delay and handing over the flats and also alleged that the developer had not provided them several promised amenities.
In August 2013, the consumer forum granted the Kothrud residents compensation only for the missing amenities, but not for the delay.
The complainants then approached the state commission.
The developer opposed the appeal, contending there the property was involved in a legal tussle and a stop work notice had been issued by the municipal corporation, because of which the construction got delayed. The developer said these matters were beyond their control and they could not be held liable for the delay.
The state commission, however, found that a law suit involving the property – the legal tussle that the developer had referred to – was filed in May 2000 but withdrawn in April 2001. The commission also noted that the stop work notice was issued in February 2001 and withdrawn the next month.
The commission said both the litigation and the stop work notice came after the due date of delivery [March 2000] and therefore could not be considered as excuse for delaying the handing over of the two flats.
The commission held that the complainants were also entitled to compensation for the delay according to a clause in the development agreement, which stated that the developer shall pay the property owners Rs. 10,000 a month in case of any delay on their part in delivering possession of the flats.