Don't waste your waste: new mantra for Mumbai's veggie vendors
Updated on Mar 30, 2015 04:34 PM IST
Vegetable vendors at Kandivli's Thakur Complex have a new eco-friendly source of income.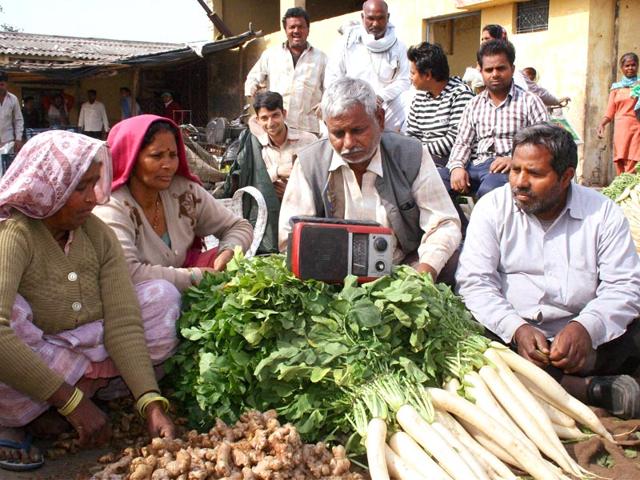 Vegetable vendors at Kandivli's Thakur Complex have a new eco-friendly source of income.
Recently, local residents — along with the Brihanmumbai Municipal Corporation (BMC) — installed compost drums in the market area.
Now, instead of paying the garbage truck to pick up their daily waste, each vendors makes it a point to drop his or her wet garbage in the units twice a day.
After the composting process is complete, the vendors sell the manure.
"In around 30 days, 80% of the waste converts into compost. Apart from that, we have collected around two jars of compost water," said Janardhan, a vendor.
For every 30kg of the compost, the vendors get Rs 700.
"Initially, we used to pay Rs 350 a month to the garbage trucks. Now, thanks to the compost bins, we no longer have that expense. The residents buy the manure from us, which is an added benefit," said Ramesh Ghod, a vendor, who has been selling vegetable in the area for the past 18 years.
Aria Ohri, a resident, and Prajakta Sawant, corporator, Thakur Complex, Kandivli, initiated the project at a total cost of Rs 16,000. A similar project in Bandra was the inspiration.
The vegetable market at Thakur Complex generates nearly 600 kg of waste a month, which if manned properly, can be converted into 60kg of compost.
"We installed the compost bins for the vendors to show them how their garbage can be recycled and become a source for income," said Ohri.
The project was initiated in February, residents said. The four drums (compost bins) were provided by Dirt, a company dedicated to recycling organic waste in Mumbai and the brainchild of Natasha D'costa and Christopher Pereira.
The compost drums function according to particular technique that involves air temperature, microorganisms and moisture. "Temperatures generally rise to 50 degrees Celsius inside the bin as the process continues. We add sawdust for the excess water to get absorbed and the drums need to be rotated a few times through the day," said D'costa, Dirt.
Sawant said, "We directed the vendors on how to use the compost bins. The BMC has taken the responsibility of collecting the water that will be generated during the composting process. They will use the water for tree plantation."
Sahebrao Gaikwad, assistant municipal commissioner, R-south ward, said: "We will introduce this project in every society in the ward. We also plan to provide training to vendors to consistently use this technique. At the same time, we will encourage residents to buy the compost for gardening."
BENEFITS OF COMPOSTING
* Helps prevent pollution
* Reduces your carbon footprint
* Decreases your dependency on garbage trucks, which in turn, reduces traffic congestion on the streets
* Compost helps sandy soil retain water and nutrients
* Compost suppresses diseases and harmful pests
* Low-cost alternative to fertilizers and pesticides
* Encourages community activity
Personalise your news feed. Follow trending topics