Less severe forms of genital alteration should be tolerated, say American doctors
Kavita Shah Arora and Allan J Jacobs in their paper have compared FGM, which is considered a violation of child rights by UNICEF, with male circumcision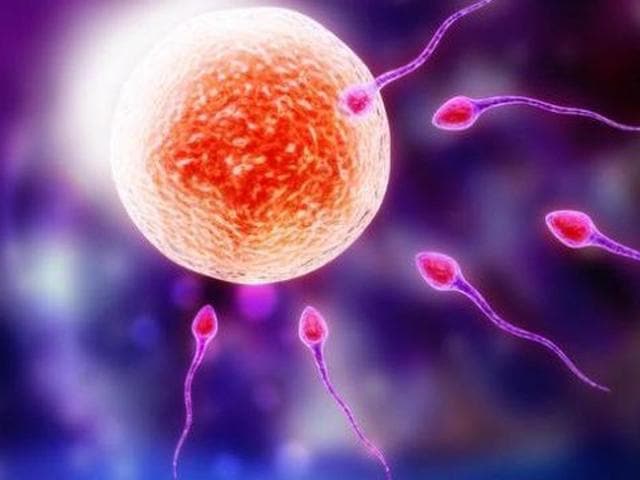 Published on Feb 24, 2016 07:38 PM IST
Hindustan Times |
, Mumbai
Priyanka Vora
Two American doctors have argued that certain procedures to alter female genitals ought to be tolerated by liberal societies amid a campaign by Dawoodi Bohra women to stop the practice of female genital mutilation (FGM).
Kavita Shah Arora and Allan J Jacobs in their paper have compared FGM, which is considered a violation of child rights by UNICEF, with male circumcision. Jacobs is the director of gynecologic oncology at Coney Island Hospital and teaches bioethics at Stony Brook University, Stony Brook, New York. Arora is an assistant professor of reproductive biology and bioethics at Case Western Reserve University.
"In liberal societies that accept male circumcision, room for discussion surrounding the acceptability of FGA exists," the paper, published in the Journal of Medical Ethics by British Medical Journal, says.
The authors say that a small surgical nick or a minimalistic procedure that alters the appearance of a girl's genitalia should be allowed as a compromise to the issue of FGM.
Arora, in an email response, told HT, "Despite over thirty years of advocacy, the prevalence of female genital alteration (FGA) remains high and is largely unchanged in regions where it is largely practiced. The current strategy of labeling FGA a human rights violation is flawed medically, ethically, and from a policy perspective."
They have classified five different types of FGM which they call 'female genital alteration' or FGA. The classification is based on the invasiveness and the impact of the procedure on the woman's private parts.
"We advocate for a novel categorization system for FGA that groups procedures by effect on the female child and not on the process. In this way, we can accept some FGA procedures that have minimal impact on the child (as a compromise position with the potential for improved success versus the current strategy), while continuing to oppose the more deleterious procedures," Arora said.
Arora said that both male circumcision and FGA are procedures performed upon the genitalia of minors without their consent and for primarily non-therapeutic reasons.
"While male circumcision does decrease the incidence of penile cancer and transmission of sexually-transmitted infections, the main reason for its practice is not for medical benefit but for these religious and or cultural reasons. Therefore, requiring FGA to have medical benefit is an unfair standard since we do not require that of male circumcision."
"We re-emphasise that we do not support the more severe FGA procedures, nor would we diminish the international efforts to end the practice of these procedures," authors, however, said.
They have been criticised for their views.
In her response to the paper, Ruth Macklin of the Albert Einstein College of Medicine has said that not all cultural traditions deserve respect. There are many procedures people use to change the natural body, like piercing ears and noses, and having cosmetic surgery, which are done with consent. However, the ears of baby girls are pierced without their consent.
It is a minor procedure and not designed to "control women," as is the case with FGA," she said in an email response.
Macklin added that no compromise is ethically acceptable. "The only proper response would be for the authorities to enforce a law prohibiting FGA," she said.
Delhi-based publisher Masooma Ranalvi, an anti-FGM activist who was also subjected to the procedure, said that any form of FGM is unacceptable. "There are no medical benefits of FGM; it is a strong cultural practice which is steeped in a patriarchal foundation that a woman's sexual desire has to be curbed for ensuring sanctity of a marriage," Ranalvi said.
Ranalvi is one of the 17 women in India who have appealed to Union minister of women and child development Maneka Gandhi in an online petition against the practice which is gathering steam with over 45,000 signatures.
Dr Arianne Shahvisi, of the department of ethics at the University of Sussex, has also said a minimalist approach to FGA is unlikely to fulfill the intentions of the procedure.
According to UNICEF, at least 200 million women in 30 countries in the world have been subjected to the procedure. While India does not have a law banning the procedure some countries, including Australia, have banned the custom. It is believed that the procedure is performed to control women's sexual appetite.
Close Story
Personalise your news feed. Follow trending topics