MBA grad held for threatening pizza chain with 'non-veg' delivery claim
Hindustan Times |
, Mumbai
HT Correspondent
Apr 30, 2016 01:31 AM IST
An unemployed MBA graduate allegedly threatened for Rs 1 crore by claiming that it hurt his religious sentiments when he ate a pizza with meat.
An unemployed MBA graduate has been arrested after allegedly threatening pizza chain and demanding Rs1 crore, claiming his religious sentiments were hurt when he ate a meat pizza, as the box did not contain a label.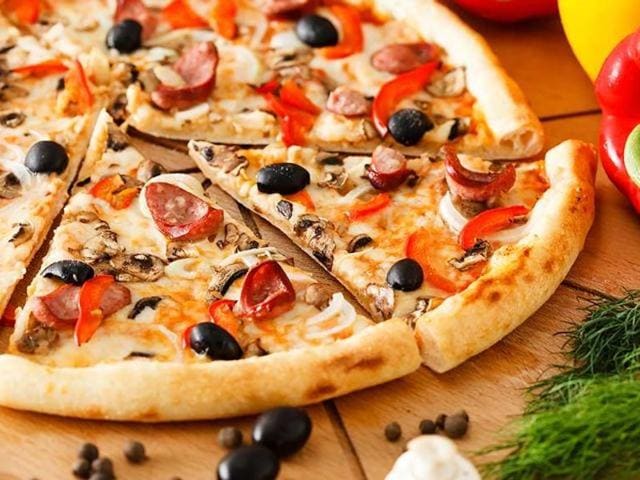 Anil Ozha, 26, was arrested for extortion while he was taking Rs25,000 from the manger of a branch outlet.
The police said Ozha ordered two vegetarian and two non-vegetarian pizzas online. Ozha's claim is he unwittingly ate a meat pizza, as the box had no label. He then filed a complaint on the company's portal, after which Pizza Hut officials got in touch with him and told him the boxes were labelled.
But Ozha, a Kandivli resident, kept calling the area manager of the Mahavir Nagar branch of the outlet and demanded Rs1 crore. When he was told his demands were unreasonable, Ozha threatened to complain on social media and go to the press.
"The manager, Prashant Tambe, met Ozha and negotiated to bring the amount down to Rs50 lakh and then to Rs10 lakh. Following Ozha's threats, Tambe agreed to pay Rs 25,000 as the first installment," said Mukund Pawar, senior inspector at the Kandivli police station.
Tambe meanwhile approached the Kandivli police and complained about the extortion attempt . The police laid a trap and arrested Ozha while he was accepting the money.
.