RTE admissions: 1,293 students get school seats in second round
1,558 children were admitted in the first round which began before the start of the 2015-16 academic year and concluded only last month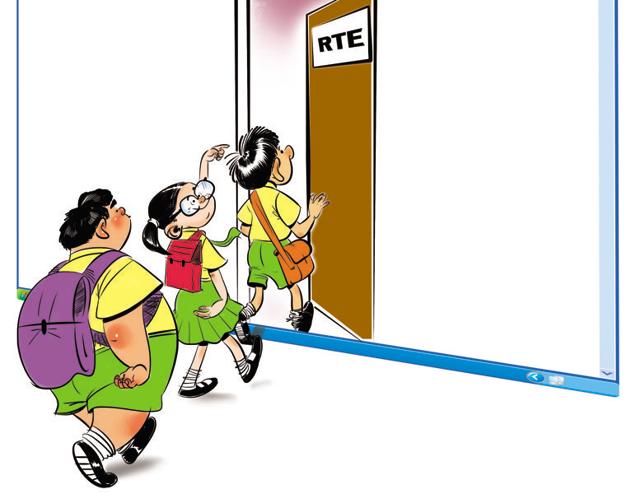 Published on Jan 22, 2016 07:22 PM IST
The second round of entry-level admissions to Mumbai schools under the Right to Education (RTE) Act was conducted in Pune on Wednesday. Of the total 4,076 applications, 1,293 applications were allotted seats in this phase. These seats are from the 25% reserved for students from economically weaker families.
"Students can start approaching schools and confirm their admissions," said an official from the Brihanmumbai Municipal Corporation (BMC) education department.
1,558 children were admitted in the first round which began before the start of the 2015-16 academic year and concluded only last month. The admissions then ran into a series of petitions at the Bombay high court before the court finally ordered the started government to clear the pending admissions from the first round and conduct another round and allot seats to all children.
The delay in admissions this year has been criticised by activists as there are just two months left for the current academic year to end. To avoid such a delay, BMC has asked the state government to start online admissions to the seats for the coming academic year, 2016-17, from January 2016 itself. The government has decided not to have a third round because of the delay.
RTE online admission status (In September 2015 during the first round)
11,000: Number of seats available under RTE quota
Close to 4,000 applications were received in first round
2,500 students secured admissions in this round, but not all students claimed the seats.
When did the current process start?
February 27 to March 23, 2015
Applications for first round of online RTE admissions began. Schools were allotted students in pre-primary and Class 1 under the two-layer entry system
April 31
The government exempted schools from admitting students in pre-primary. Class 1 is made the official entry-level for admissions under the RTE quota
May 8
The Bombay high court (HC) issues a status quo on the decision to exempt pre-primary level for admissions under the RTE quota
July 16
HC orders admissions to restart. State government cancels the April 31 decision
August 15
HC upholds the state government's government resolution (GR) backing dual entry-levels for seeking admissions under the RTE quota
What the RTE Act states
According to the RTE Act, 2009, unaided non-minority schools have to admit 25% students from economically weaker sections, who seek admission at the entry-level and to Class 1. The schools cannot charge these students fees. The fees of these students will be reimbursed to the schools by the state government.
Close Story
Personalise your news feed. Follow trending topics