'Transgenders denied access to public toilets'
Jun 16, 2016 01:43 PM IST
The study by a group of 12 barefoot researchers -- students trained in basic research tools by Pukar -- found they face ridicule, taunts, sexual and physical harassment when they try to access public toilets in the city
Two years after the Supreme Court's (SC) landmark judgment to recognise transgenders as the third gender, the community in Mumbai does not have access to public toilets, revealed a study by NGO Pukar.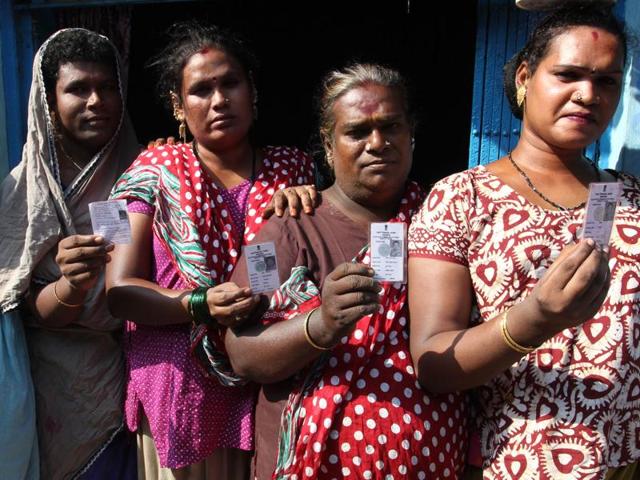 The study by a group of 12 barefoot researchers -- students trained in basic research tools by Pukar -- found they face ridicule, taunts, sexual and physical harassment when they try to access public toilets in the city.
In 2014, the SC gave the first formal recognition to transgenders. Among many benefits, the SC also asked all state governments to construct special public toilets for them. The official count for the third gender in India is 4.9 lakh, of which more than 40,000 live in Maharashtra.
The study was conducted between July 2015 and June 2016 through detailed interviews and focus group discussions, with 26 transgenders, besides a survey of 60 citizens done through random sampling. The limited sample size has been attributed to the community's resistance to talk about their issues.
The interviews revealed lack of access to clean, safe toilets also results in transgenders facing medical ailments such as stomachache and kidney stone. Transgenders cited incidents where security guards drive them out of toilets owing to their gender and appearance. Participants also narrated incidents where they were assaulted by people using broken glass bottles for using public toilets.
Of the 60 people surveyed through random sampling, 23 said they do not feel safe when they see a transgender using the same public toilet. However, 46 people agreed that transgenders should get separate sections in public toilets.
Khan Irfan, a barefoot researcher, said they thought of researching on the topic while discussing about women's sanitation in the city. "We saw many groups are involved in the fight for cleaner, safer public toilets for women, but nobody thought about transgenders and the difficulties they face," he said.
The study emphasizes the transgenders' demand for a separate section in public toilets, especially at railway stations and bus-stops.
Public toilets in the city are often dirty, with broken doors and no running water or electricity. According to the BMC website, there are 9,898 pay-and-use toilets in the city. The Swachch Bharat Abhiyaan launched by Prime Minister Narendra Modi in 2014, aims at increasing the number of public toilets to end open defecation. In 2014, a United Nations report said it was a "tragic irony" there are more mobile phones per 100 people than toilets in India.