Where are the roofs for migrants and homeless in Mumbai?
Updated on Apr 20, 2016 12:25 AM IST
When the worst drought in decades and severe water scarcity is upon us, will migration to cities be far behind?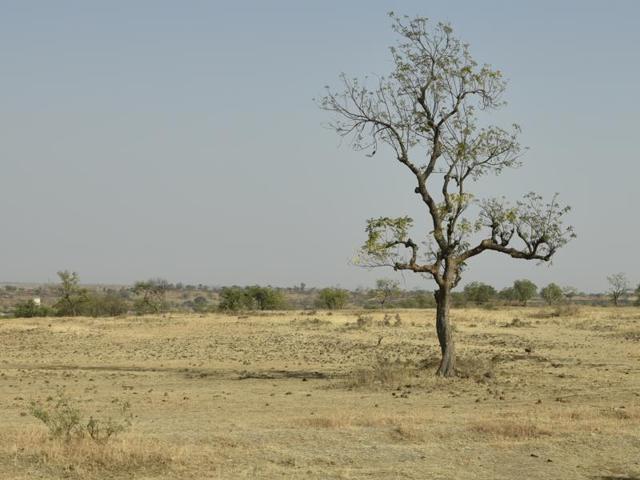 When the worst drought in decades and severe water scarcity is upon us, will migration to cities be far behind? From all accounts, families from the drought-affected parts of the state, mostly from Marathwada's parched districts, have joined the millions of homeless in the last few weeks. Some migrated to Mumbai last month, others as early as October last year when the successive failed monsoon held no promise for their land.
This is not the first time that drought-affected are migrating to Mumbai. The city saw similar waves of migration in the 1970s and 80s too. They end up on pavements, railway stations, state transport bus terminals, under flyovers, and so on. Their stories are everywhere now: farm hands extending their arms at traffic signals for a few rupees, families huddled under plastic roofs in far suburbs, broken families where children head the temporary household, proud men and women farm owners working as construction labourers, teenage children learning new skills that can fetch the family some money, out-of-school children.
In Ghatkopar, Chembur and Vidyavihar, local politicians and do-gooders tried to ease the hardship of such families last week. At railway and state bus terminals, community leaders are directing families to places where their predecessors have made temporary homes. The issue of migrants was taken up in the BMC this week. Corporators across party divides wanted to help them with food, shelter and work, opening night shelters and temporary schools. Even the Shiv Sena pleaded for assistance to the migrants, either because they were drought-affected or had come from within Maharashtra or both.
The plight of migrants throws light on a less-discussed aspect of housing and shelter in Mumbai: The near-absence of modest temporary accommodation for families, the dearth of hostel accommodation for a floating population, and the lack of bed-and-breakfast accommodation for different budgets. For a city built by migrants, Mumbai's administrators have made no space for them. Housing policies talk about all aspects of housing including the customary nod to affordable housing and taking people off the streets, but even the latest one steered by CM Devendra Fadnavis says little about temporary accommodation.
In fact, the state and BMC have been rapped by courts, most recently by the Bombay high court, for their inability to provide a sufficient number of night shelters despite earlier court orders and national policies. This was for the homeless and street dwellers. Where 125 were needed, the city had nine at the last count. Even these night shelters, many of them NGO-run spaces with minimal government inputs, are mostly meant for abandoned and street children. Temporary or night shelters for families are simply not available. Mumbai has an estimated 1.5 lakh people living on its streets at any time. The migrants who come to Mumbai are not only from Marathwada in times of drought, but at all times from the rest of India in pursuit of education, jobs, and sometimes driven by dreams to make it big. The upper-middle and wealthier migrants, of course, have a choice of rental accommodation and service apartments. Others must rely on goodness of relatives and acquaintances from their villages or towns, or contractors who bring them to work, for shelter. There used to be community or village determined hostels but no more.
International cities have all had waves of migrants docking in at some points in their histories. Most provide for basic shelter needs by policies that offer affordable houses for short durations or bed-and-breakfast accommodation. London, Tokyo and New York do. Shanghai offers public rental housing for short periods and housing for relocated residents among other options. If BMC means well, it must plan for temporary accommodation in the new Development Plan 2014-34.
Close Story
Personalise your news feed. Follow trending topics