AR Rahman on #MeToo: If you are told that apart from good work you need to do more, tell them to shut up
Updated on Mar 12, 2019 05:47 PM IST
Oscar-winning musician AR Rahman voices his support for the #MeToo movement and urges everyone to keep working hard.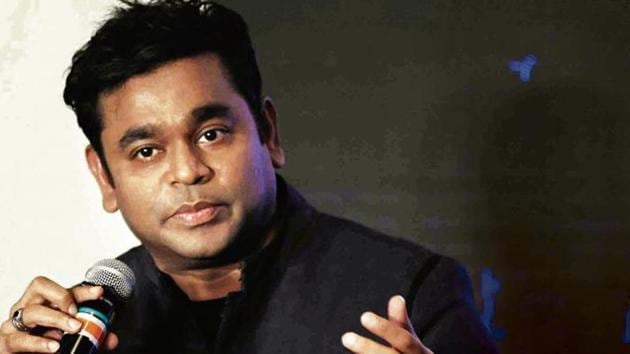 AR Rahman is all for the #MeToo movement. The celebrated music artist feels it has brought about a positive change in the society, more so in the way it has inculcated a sense of fear in the hearts and minds of the wrong doers. Rahman wishes more power to those who have decided to open up about what has happened to them.
Read: AR Rahman to trolls slamming his daughter wearing niqab: They feel I'm their family, they're just over concerned
"I love [#MeToo]. The movement has empowered so many people, and most importantly the wrong doers have been put to shame. This was never a gender war and that is very important. More than anything else, this has put fear in the minds of people whose intentions aren't right. There needs to be respect for those who had been courageous enough to speak about what they have gone through," says the Padma Bhushan awardee.
Rahman also adds that the effort that the victims, who have opened up, have put in should not go waste. He also feels that the movement has given out a strong message.
"Nobody should think that I need to compromise to get good work. It's very important to know what you are worth. If you are good then you will get work no matter what. If you are told that only good work won't help and you need to do more then tell them to just shut up and continue doing what is right. There are opportunities for those who are talented and hard-working," says Rahman adding that maintaining a healthy environment at the work place will only lead to better outcome.
Talking about equal opportunity, there has also been much discussion about the music industry being male-dominated. When asked about it, Rahman says that he does not think so. "I don't think the industry discriminates between male or female singer. When singers like Lata Mangeshkar, Shreya Ghoshal or Sunidhi Chauhan… take the stage we know what happens. In fact, I feel the musicality of female singers is more beautiful and naturally charming. Again I would like to say this that those who are good at work they don't have to think much," he signs off.
Author tweets @Shreya_MJ
Follow @htshowbiz for more
Personalise your news feed. Follow trending topics